ComicStripFan.Com


Silly Cone V, by Scrubbo (Brandon Sonderegger)
Silly Cone V is a web comic created by Brandon Sonderegger that is no longer being produced. Instead, he is now the creator of Filthy Lies, a hilarious (some may say blasphemous, or vulgar, or...well...filthy!) web comic with even crazier characters.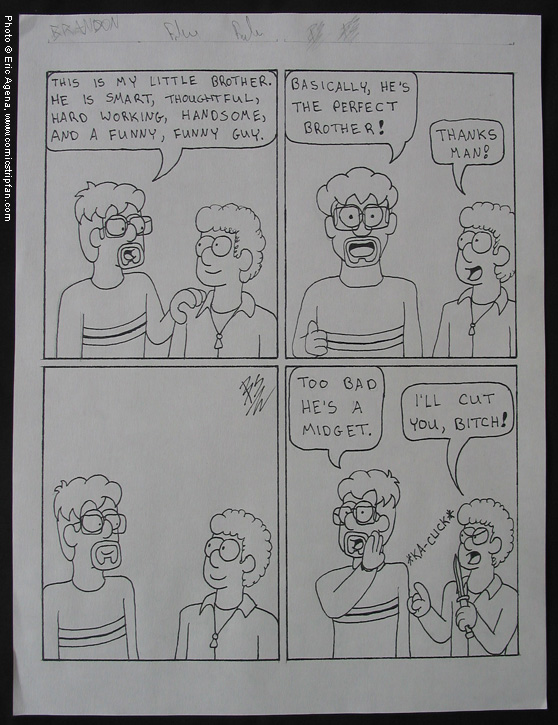 Example of Silly Cone V daily by Brandon Sonderegger ("Scrubbo"), December 31, 2003.
Also, check out the gallery entry for Filthy Lies as well, where you'll see a breathtaking painting done by Brandon.
Although the strip is now defunct (or on a long, extended hiatus), you can check out the archives by clicking the link below!

All art is © by their respective © holders. ComicStripFan.com and entire site © Eric Agena. All Rights Reserved. Unauthorized reproduction, use or publishing in part or in full is prohibited.