ComicStripFan.Com
Link to ComicStripFan.com
Here's a couple of great link buttons that my friends Frank Page of Bob the Squirrel and Jason Embury of Illostrated did for me respectively (thanks, Frank and Jason!). Feel free to use them to link to my site, www.comicstripfan.com!


Here's another one that my buddy Doug of Grotty Little Wanker did for me too (thanks, Doug!).

Also, check out these banners that Eric Lindgren of Meadowshire and Space Pirates created for contributors to use to link back to the site (thanks, Eric!):


All of you great creators who so kindly contributed art for the gallery, please feel free to use these banners and link back to www.comicstripfan.com! (FYI, the top one was my first official link banner for the site!)
Woo hoo! I hope to eventually have more banners to use to link back to this site (anyone feeling creative? Create some and send them over! That goes for a ComicStripFan.com logo as well!)
Links to the Webcomics
Well, you've read the stories and seen samples of the art. Now, check out the strips directly from the source!
These are web comics that I read but don't have art from yet (I hope to someday!).
Oh, and check out Jason Embury's site, Illostrated. He's got awesome art on his site, and great information in his blog. This is one talented guy; go check it out!

Also, go and see (and hear, actually) Digital Strips, a blog that's run by Daku and Zampzon. These guys do webcomic reviews and news both in their blog, and in their weekly audio show! Go check it out!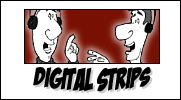 Webcomic Groups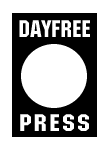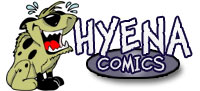 Comic Strip Info
These links are sites that I consider as invaluable resources for information.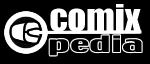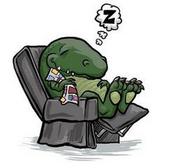 Miscellaneous Links
Okay, this is not comic strip related, but have you ever tried Neopets? It's fun for children and adults! Virtual pets online, with games, chat, email, and all kinds of fun. And best of all, it's free! Go check it out!

My webhosting is through Startlogic.com, who provide great service at very affordable rates. Check it out:
All art is © by their respective © holders. ComicStripFan.com and entire site © Eric Agena. All Rights Reserved. Unauthorized reproduction, use or publishing in part or in full is prohibited.