ComicStripFan.Com

Overcompensating, by Jeffrey Rowland
Overcompensating is the product of the insane mind of Jeffrey Rowland. In Jeff's own words, Overcompensating is "Jeffrey Rowland's diary comic, 100% true stories from a mansion in a swamp." This is truly a crazy but very enjoyable webcomic, featuring Jeff's "true adventures" with accompanying commentary on life. It really is a pleasure to read and is the second of two webcomics that Jeff maintains, the other being Wigu. I'm amazed at Jeff's ability to maintain such a high level of quality and hilarity with two separate titles.
Check out some of Jeff's great work below!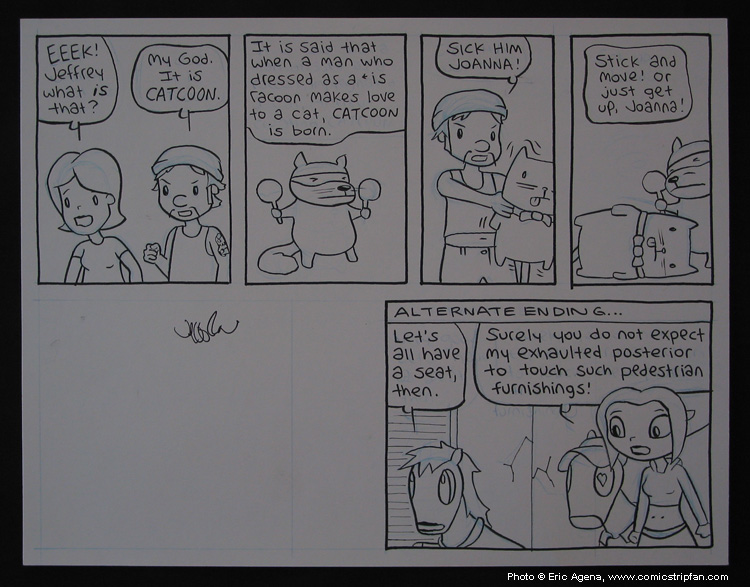 Example of Overcompensating daily by Jeffrey Rowland, March 22, 2005. It's the first appearance of "catcoon". Beneath the daily is a frame from Wigu.
Check out the gallery page for Jeff's other webcomic, Wigu.
Check out Overcompensating for yourself by clicking on the link below!

All art is © by their respective © holders. ComicStripFan.com and entire site © Eric Agena. All Rights Reserved. Unauthorized reproduction, use or publishing in part or in full is prohibited.