ComicStripFan.Com
Hellbound, by Eric Nault
The Water-Damaged Pages
The first time that Eric sent me some art, the post office decided to go to a car wash with the doors and windows open before they delivered the package. There was significant water damage to the envelope and all of its contents. However, despite the smears and creases on those pieces Eric's talent still shines through.
Take a look!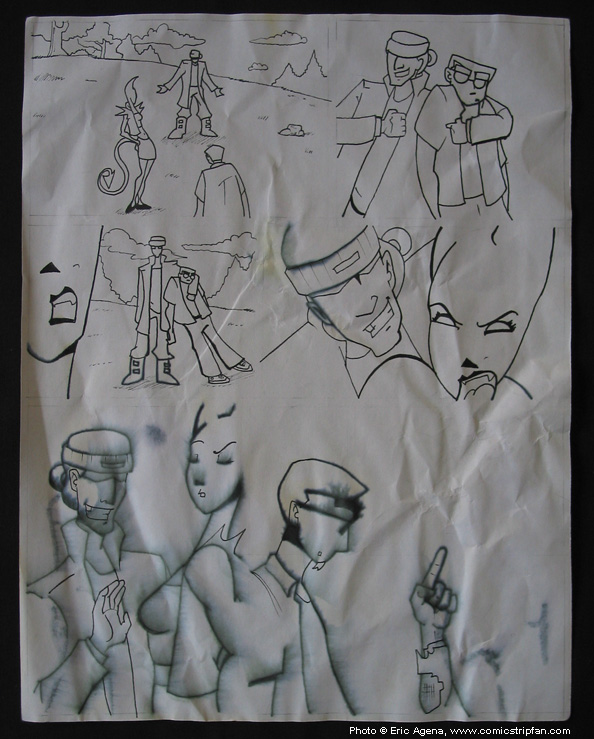 Example of Hellbound daily by Eric Nault, February 1, 2005. Imagine the horror I felt when I saw what happened to this otherwise beautiful page of Eric's work.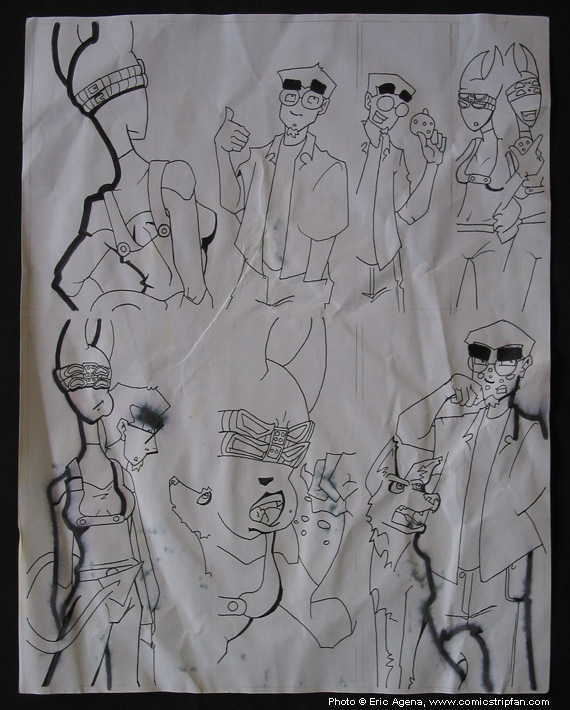 Example of Hellbound daily by Eric Nault, April 13, 2005. At least this one isn't quite as bad as the previous daily.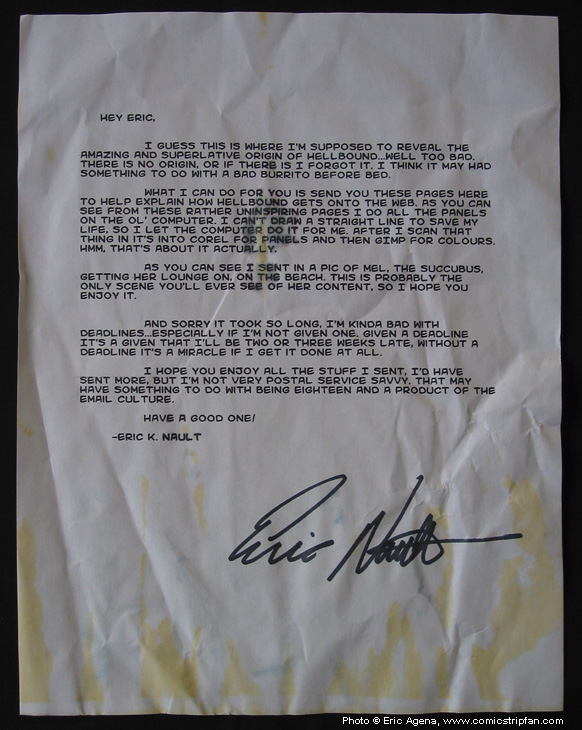 Letter from Eric Nault explaining the history of Hellbound as well as his creative process.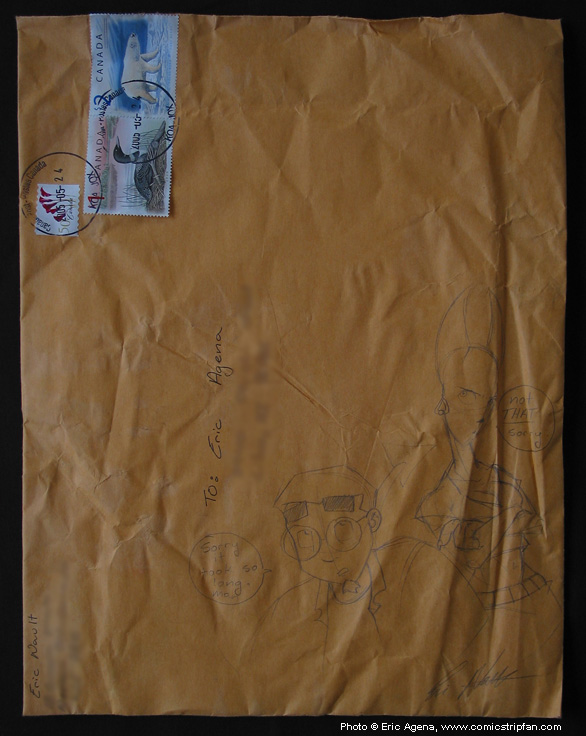 Pencil sketch of Guy and Mel of Hellbound on front of package received from Eric. You can imagine my sadness when I saw the condition of the package, and I was afraid to see what happened to the art contained within.
Go and check out the "clean pages" of Eric's Hellbound art by clicking here.
Check out Hellbound for yourself by clicking on the link below:

All art is © by their respective © holders. ComicStripFan.com and entire site © Eric Agena. All Rights Reserved. Unauthorized reproduction, use or publishing in part or in full is prohibited.