ComicStripFan.Com
Sleeve Banyon, by William Manske
Sleeve Banyon was born aboard the US battleship Iowa in 1952 on its journey back from Korea. It appeared in the ship's paper, Iowan, courtesy of its editor and the strip's creator, William C. Manske, JOSN. It was later reprinted in the Navy Times. For the history of the strip and a brief bio on Mr. Manske, click here.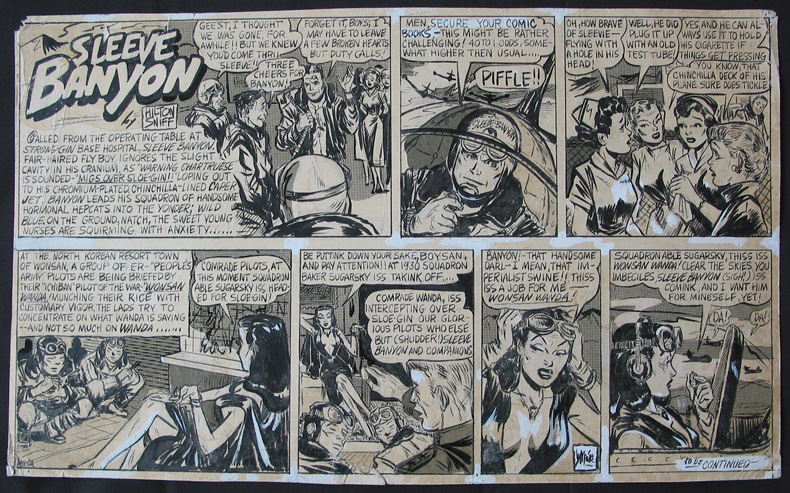 Original art for Sleeve Banyon by Bill Manske. This was published in the Navy Times.
All art is © by their respective © holders. ComicStripFan.com and entire site © Eric Agena. All Rights Reserved. Unauthorized reproduction, use or publishing in part or in full is prohibited.