ComicStripFan.Com
Yenny, by David Alvarez
If I were to be totally superficial with what I find attractive in a woman (and I am NOT superficial, mind you), Yenny would totally fit the bill. She's an aspiring model who has a single drawback (per her would-be employers, anyway) - her feet are too big. The strip centers around la vida loca of the young, blue-haired Yenny and her pet iguana Zacha. It's a very enjoyable read and David's artwork is absolutely stunning.
Check out some great Yenny art below!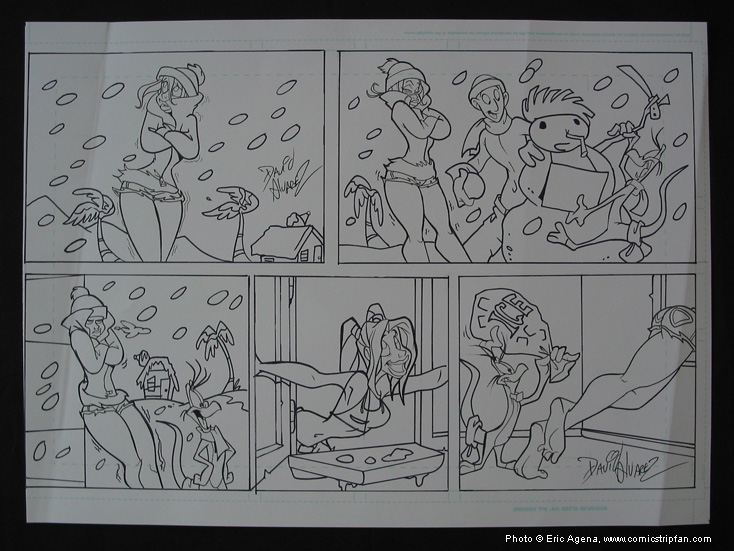 Examples of Yenny dailies by David Alvarez. Notice the beautiful creases courtesy of the United States Postal Service. The art still shines through the damage, however. Yenny is absolutely beautiful, even in "warmer" clothes.
Check out Yenny for yourself by clicking on the link below!

All art is © by their respective © holders. ComicStripFan.com and entire site © Eric Agena. All Rights Reserved. Unauthorized reproduction, use or publishing in part or in full is prohibited.