ComicStripFan.Com

Under Power, by Jorge "Vaz" Rivas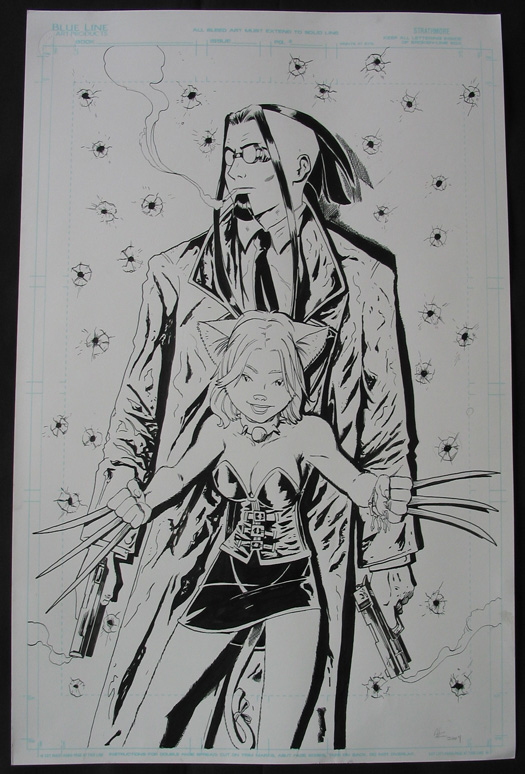 Preliminary art for the Under Power Odd Jobs cover by Jorge "Vaz" Rivas. Blue Line comic pro bristol paper size: 11" x 17". Done in pencil then inked with nib and brush. Beautiful renderings of Kitten and Cynical.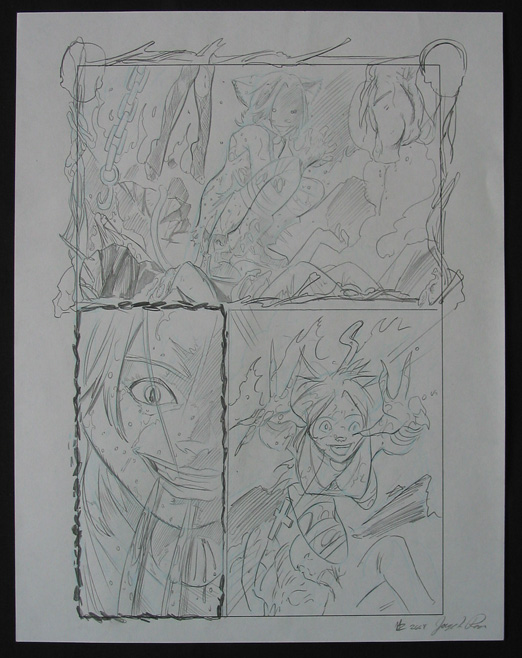 Example of original Under Power daily by Vaz Rivas, October 15, 2004. Done in pencils. Art paper size: 9" X 12". Great images of Kitten.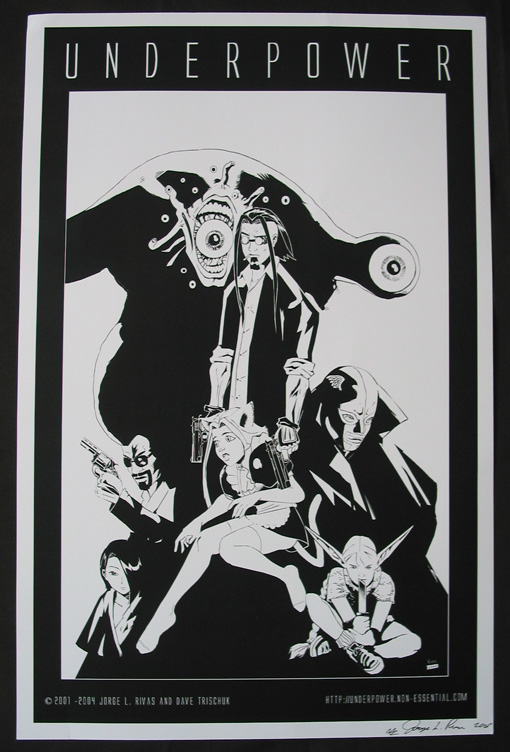 Signed Under Power print by Vaz Rivas.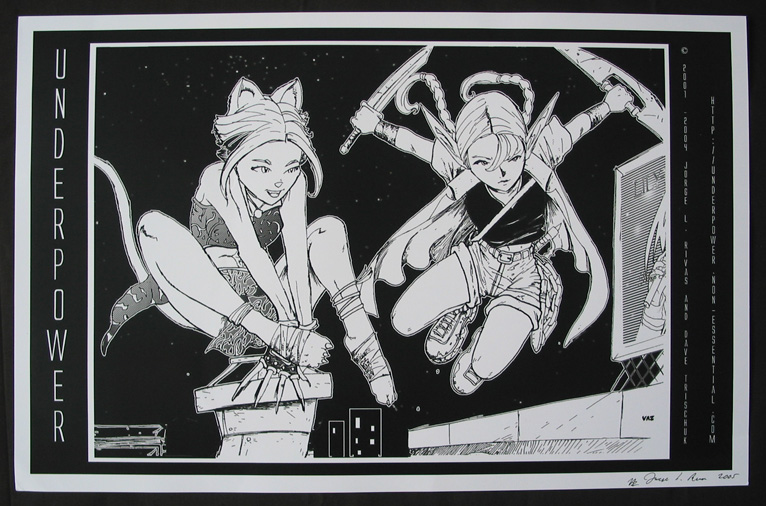 Another signed Under Power print by Vaz Rivas.
See the online comic for yourself by clicking on the link below!

All art is © by their respective © holders. ComicStripFan.com and entire site © Eric Agena. All Rights Reserved. Unauthorized reproduction, use or publishing in part or in full is prohibited.