ComicStripFan.Com
Ramblers, by Danielle Corsetto
Before Girls With Slingshots, Danielle had a number of different titles to her name, including Larry & Caroline, Hazelnuts, and this comic, Ramblers. It follows the adventures of a "purely non-fictional cast" of career college students and their adventures while pursuing a higher education. It's really a fun comic, and Danielle's art is beautiful as always.
Check out a great example of Danielle's Ramblers artwork below!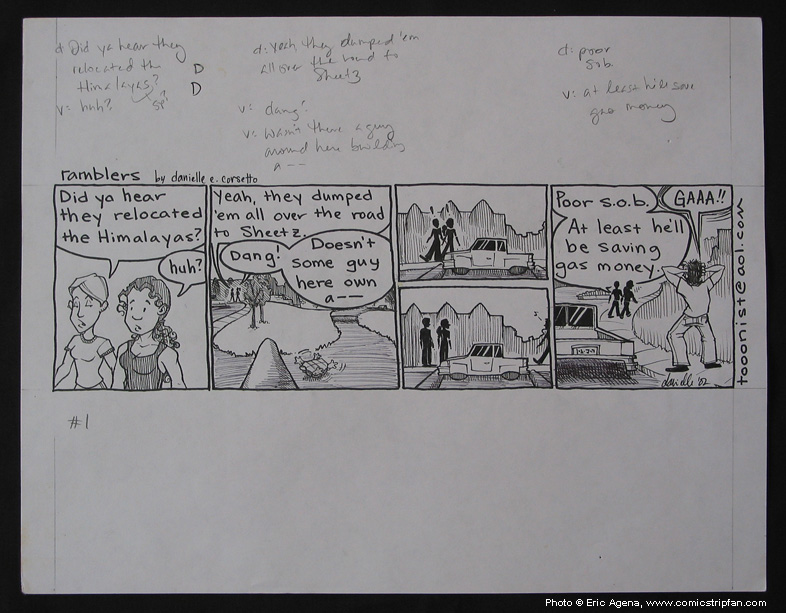 Example of Ramblers daily by Danielle Corsetto, 2002. This is the first Ramblers strip that Danielle created. You can get a glimpse of Danielle's creative process in the areas outside the art, where she wrote out the script for the strip.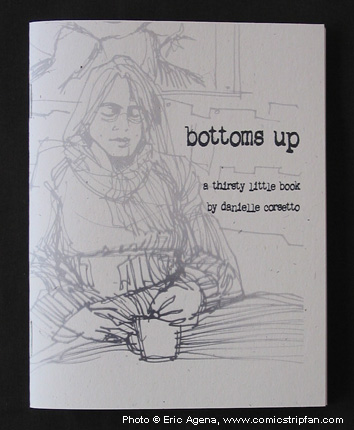 Cover of Bottoms Up minicomic by Danielle.
Also, check out the gallery page for art from Danielle's current webcomic, Girls With Slingshots.
Check out Danielle's home page for yourself and see the entire archive of Ramblers by clicking here!
Also, check out Danielle's current webcomic Girls With Slingshots for yourself by clicking on the link below!

All art is © by their respective © holders. ComicStripFan.com and entire site © Eric Agena. All Rights Reserved. Unauthorized reproduction, use or publishing in part or in full is prohibited.