ComicStripFan.Com
PC Weenies - The Creative Process
Here's a quick glimpse into Krishna's creative process as he worked on the original piece for the site.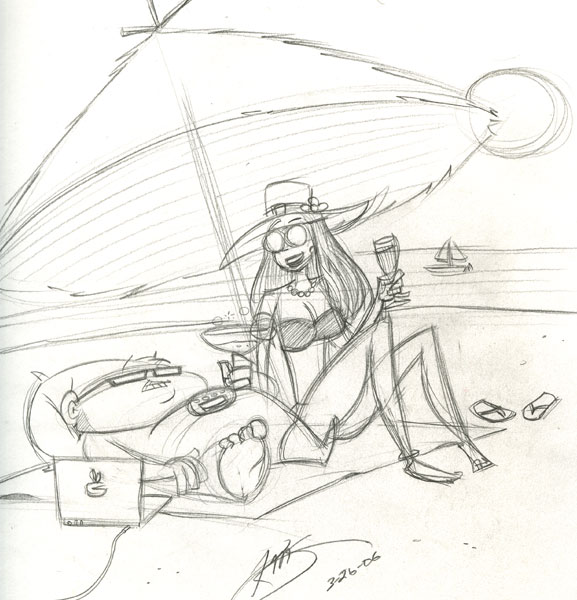 Here's the raw pencil sketch for the original piece.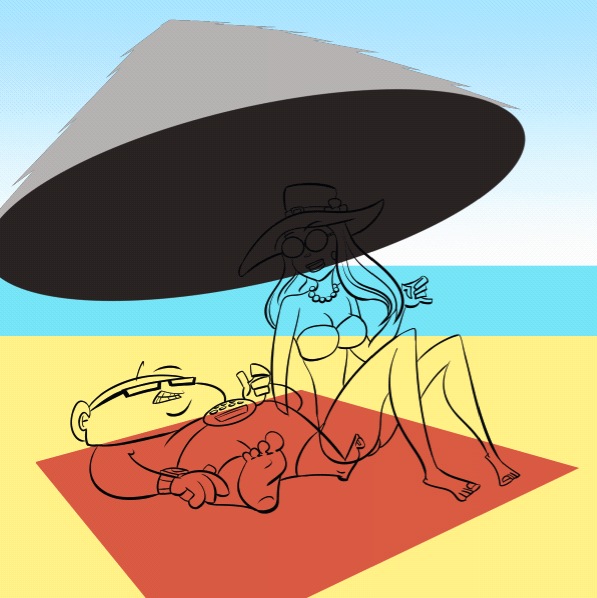 Progress is made on the piece as Krishna begins the digital work. As described by Krishna, "I've finished the inks and have now determined the color palette."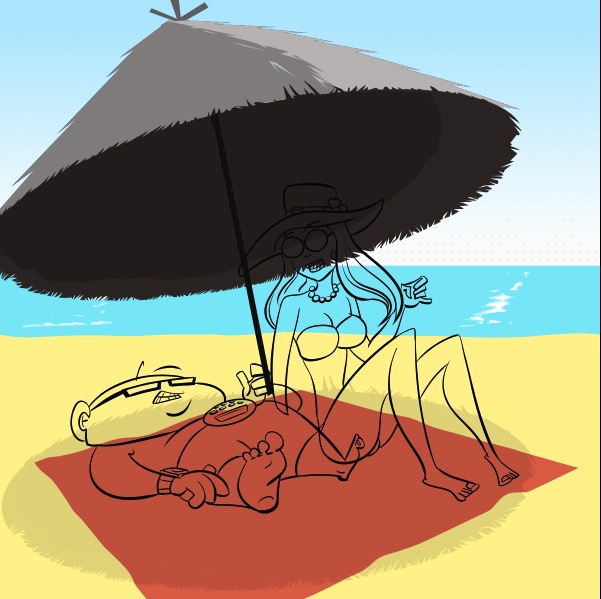 The digital coloring continues. As described by Krishna, "I use Photoshop CS2 for digital coloring. For the mat and the sand horizon, I used the Liquify tool to soften the edges of the rectangles to give them a more natural look."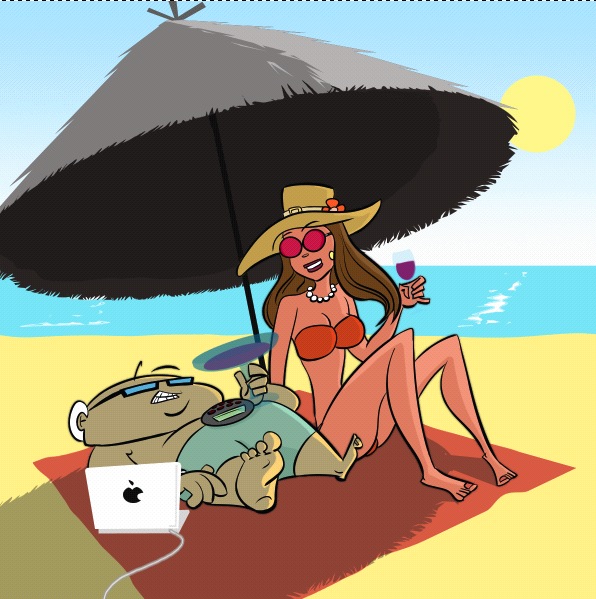 The final product. What a beautiful work of art!
Go back and check out more great examples of Krishna's art on the PC Weenies gallery page.
Check out PC Weenies for yourself by clicking on the link below!

All art is © by their respective © holders. ComicStripFan.com and entire site © Eric Agena. All Rights Reserved. Unauthorized reproduction, use or publishing in part or in full is prohibited.