ComicStripFan.Com
The Norm, by Michael Jantze
I used to have The Norm listed under newspaper strips, but it is now exclusively found on the web. The strip was almost lost when Michael retired it on September 12, 2004, but thanks to a push by his wife Nicole and the many Norm fans who stepped up to the plate, the strip is still going. Thank goodness it's still alive; it would have been a shame to lose such a wonderful comic.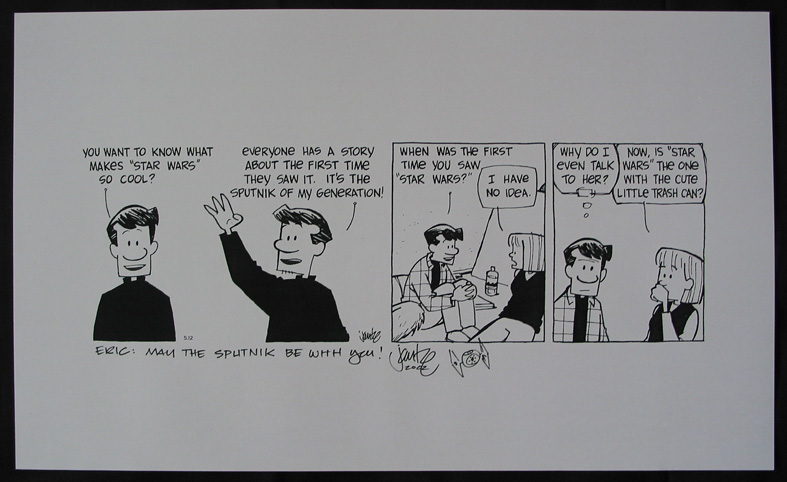 Signed The Norm print by Michael Jantze, May 12, not sure of the year but it was signed in 2002. Note the little Star Wars tie fighter sketch.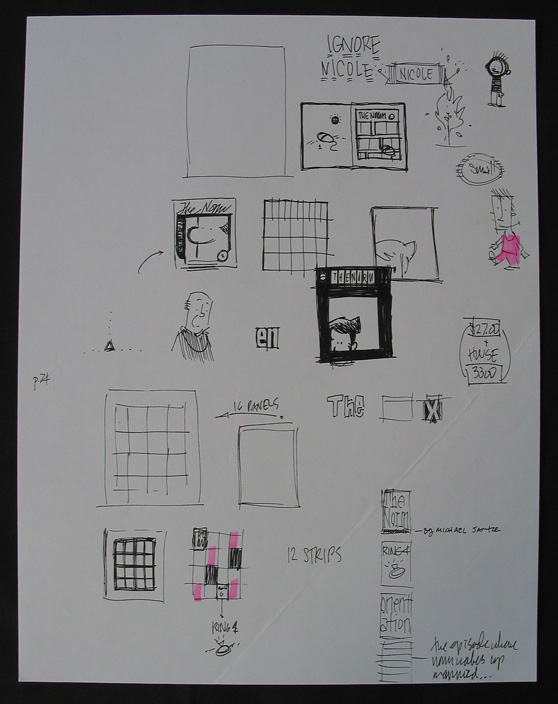 Some random doodles and sketches by Michael Jantze.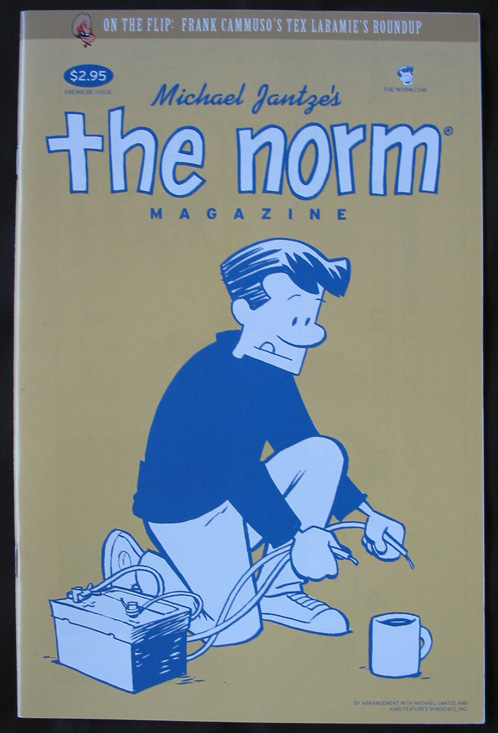 Cover of The Norm magazine, Issue 1.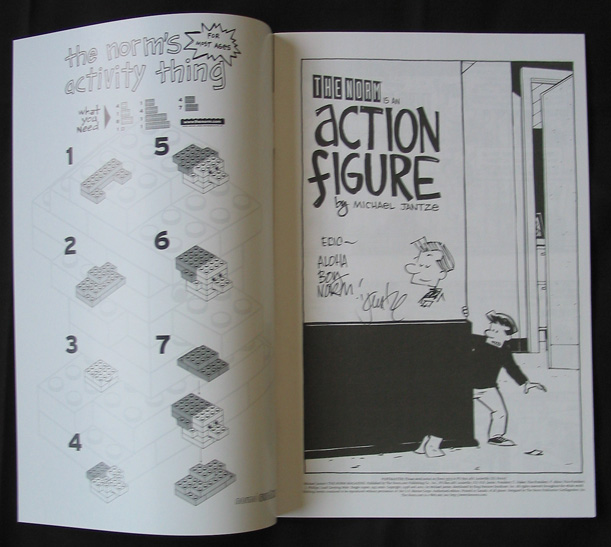 Inside cover of The Norm magazine, Issue 1. Note inscribed signed sketch on page 1.
The Norm is now available by subscription only, so hurry and sign up by clicking on the link below!

All art is © by their respective © holders. ComicStripFan.com and entire site © Eric Agena. All Rights Reserved. Unauthorized reproduction, use or publishing in part or in full is prohibited.