ComicStripFan.Com
Narbonic
by Shaenon K. Garrity
Narbonic, by Shaenon Garrity
An up-and-coming mad scientist, an evil intern, an unsuspecting technician, and giant mutant guinea pigs. What the heck am I talking about, you may ask? Narbonic, Shaenon Garrity's web comic strip. The strip that so fittingly received the 2004 Tasty, Tasty Shortbread for Bringing the Funny from Eric Burns of Websnark fame. Check out some great examples of Shaenon's art below!

Example of Narbonic daily by Shaenon Garrity, August 2, 2000. This is the third strip of Narbonic.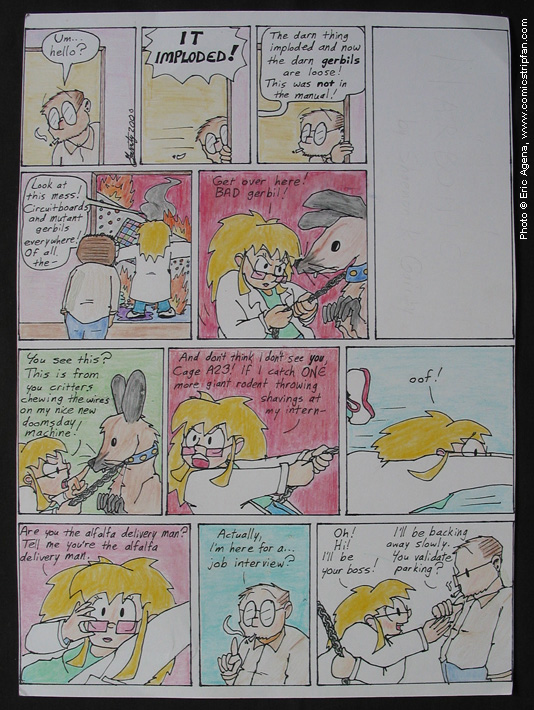 Example of Narbonic Sunday by Shaenon Garrity, August 6, 2000. This is the seventh strip of "Narbonic", and features the first appearance of Helen Narbon and the hamsters. The strip was colored by hand. In the finished version of the strip, the title logo for the strip was digitally placed in the blank panel in the upper right corner.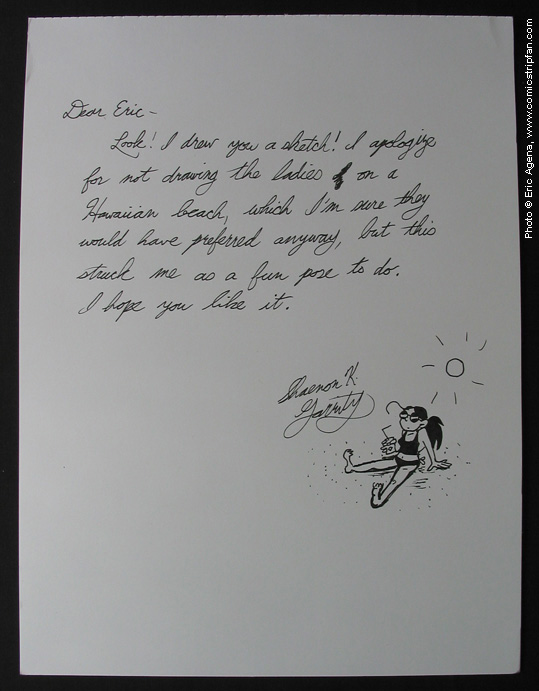 Signed letter from Shaenon with a great little sketch of Mell Kelly at the beach.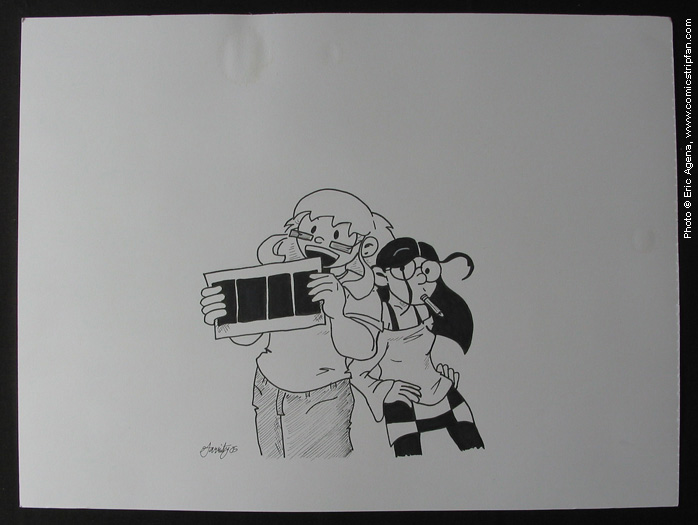 An awesome specialty sketch by Shaenon Garrity. Beautiful drawing of Helen and Mell, and absolutely perfect for this site! Thanks, Shaenon!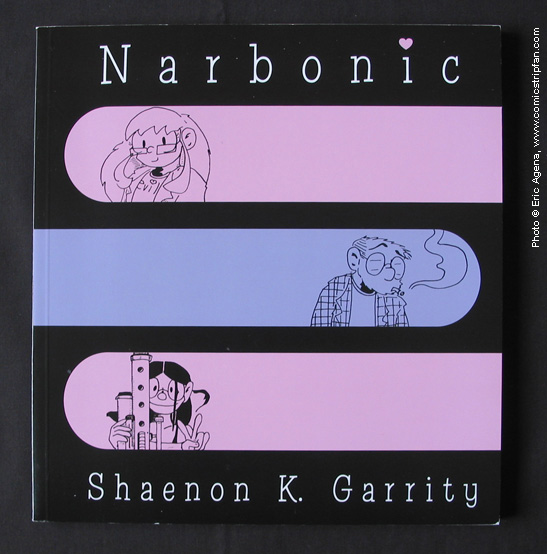 Cover of Narbonic Volume 1, by Shaenon Garrity.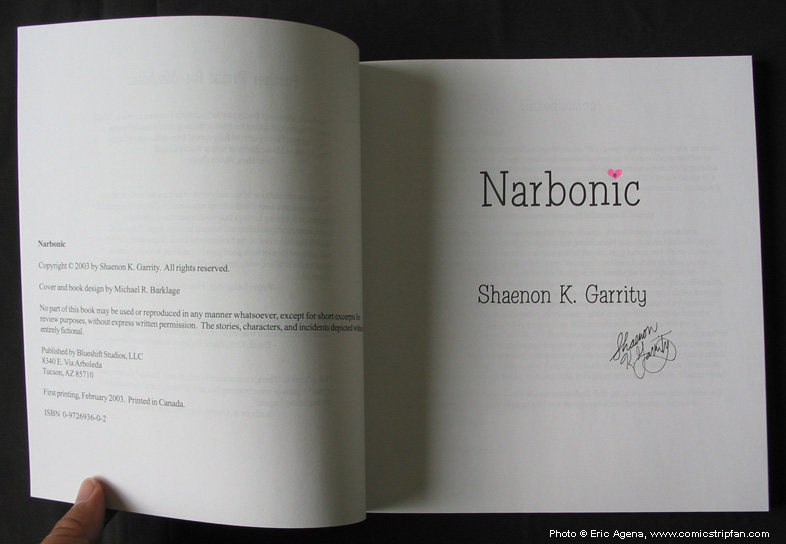 Inside of Narbonic Volume 1. Note the signature by Shaenon.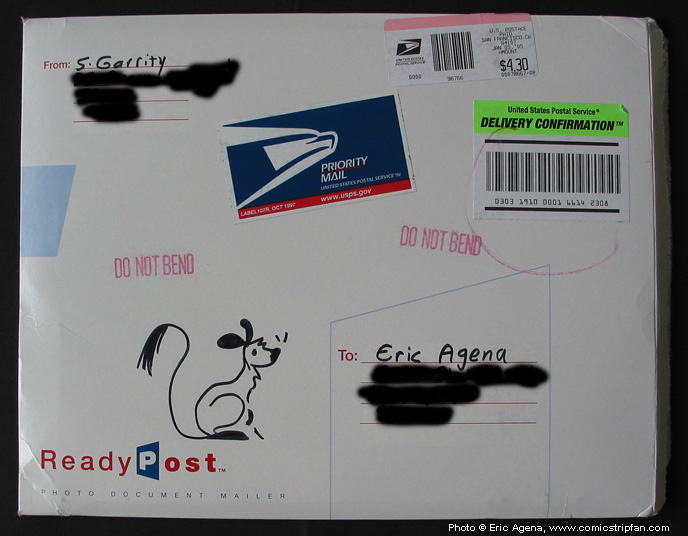 Sketch of a hamster on package received from Shaenon Garrity (I blacked out both addresses in Photoshop). I couldn't bring myself to throwing the package away because of the sketch.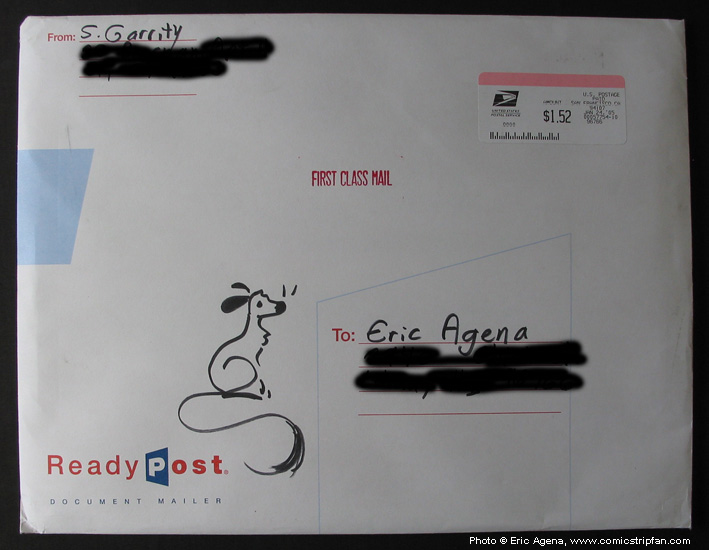 Another hamster sketch on a package received from Shaenon.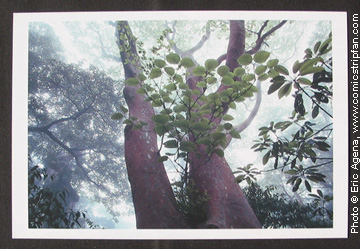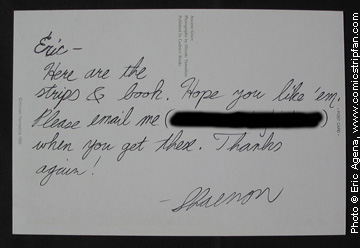 A signed postcard from Shaenon that she sent along with the art.
See the strip for yourself and experience the craziness of Narbonic by clicking the link below!

All art is © by their respective © holders. ComicStripFan.com and entire site © Eric Agena. All Rights Reserved. Unauthorized reproduction, use or publishing in part or in full is prohibited.