ComicStripFan.Com
Melonpool, by Steve Troop
Melonpool is a wonderful webcomic by Steve Troop, a great guy who has literally been cartooning since he was three years old (!). The comic follows the adventures of Mayberry Melonpool, captain of The Steel Duck, and the rest of his crew after their ship crash landed on the planet Earth. The comic has a very long and colorful history (one that you can read if you pick up The Ultimate Melonpool from Steve via his website), and has wonderful writing and lovable characters. It's really a joy to read.
Steve doesn't part with any of his original strips, but he was nice enough to still send me an original piece that was published in one of his books. Check out that great piece of original Melonpool art below!.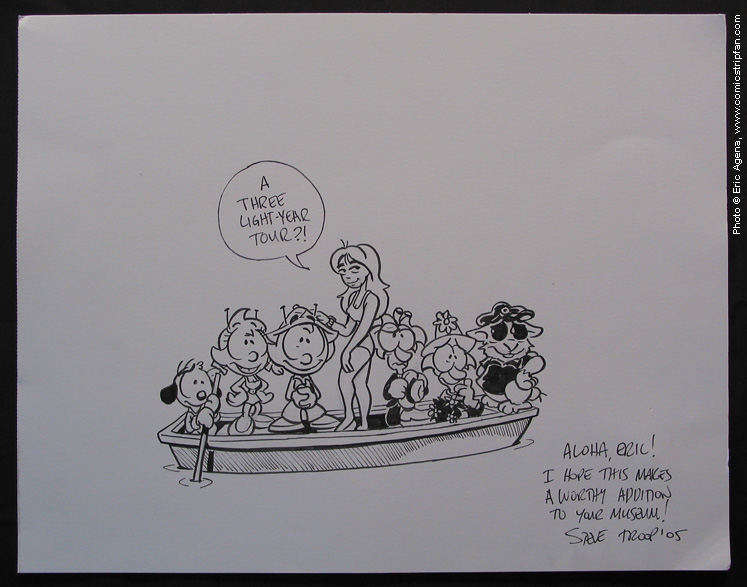 An awesome original drawing by Steve Troop. Beautiful drawing of the Melonpool gang in full Gilligan's Island garb, originally published in Melonpool IV: Castaway. What a terrific and fun piece. Thanks, Steve!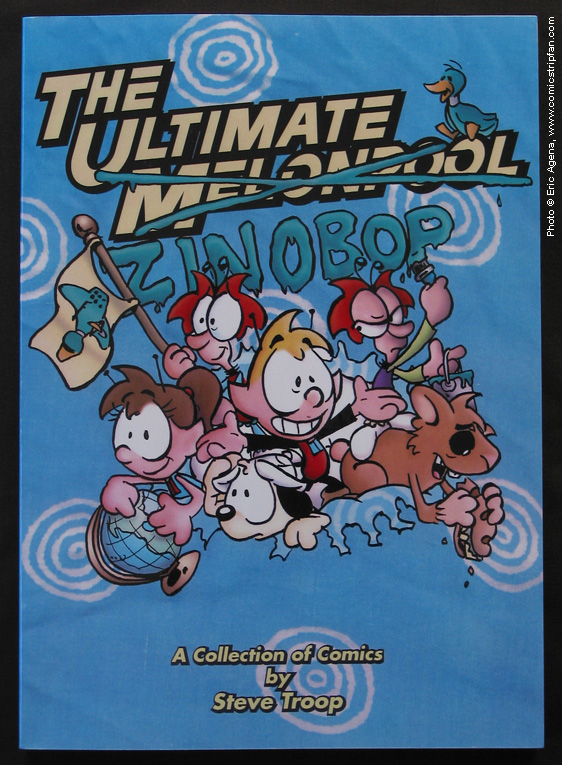 Cover of The Ultimate Melonpool.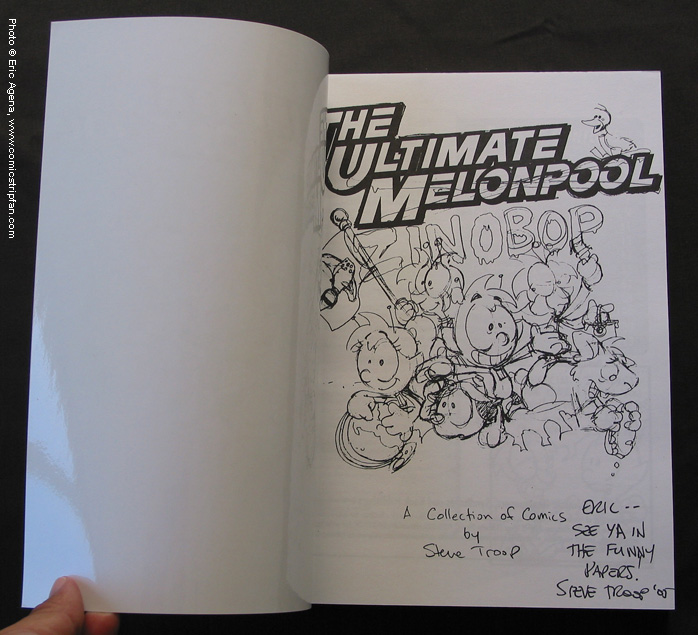 Inside cover of The Ultimate Melonpool. Note the inscription on the title page.
Go see Melonpool for yourself by clicking on the link below!

All art is © by their respective © holders. ComicStripFan.com and entire site © Eric Agena. All Rights Reserved. Unauthorized reproduction, use or publishing in part or in full is prohibited.