ComicStripFan.Com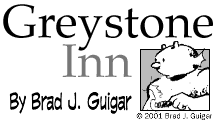 Greystone Inn, by Brad Guigar
Brad is a gifted artist and an excellent writer, and it is for good reason that Greystone Inn received the 2004 Tasty, Tasty Situation Comedy Shortbread from Eric Burns of Websnark fame.. From the Greystone Inn website: "[Greystone Inn is] about a fictional comic strip -"Greystone Inn" - and the crew that produces it on a weekly basis: The star, Argus the gargoyle; the producer, Mackenzie; the public relations director, Samantha; the head writer, Keagan; and the rest of the crew." Brad also does a single-panel comic titled "Courting Disaster" for the Philadelphia Daily News' sex advice column. He has also written and illustrated the book, The Everything Cartooning Book (see pictures of it below). Buy it directly from his website; it's chock full of great information and illustrations.

Example of Greystone Inn daily by Brad Guigar, February 16, 2000. This is the third strip of "Greystone Inn", and features the first appearance of Argus the Gargoyle in this strip. This is also one of the few strips that Brad lettered by hand.

Signed Greystone Inn color print by Brad Guigar, August 18, 2003.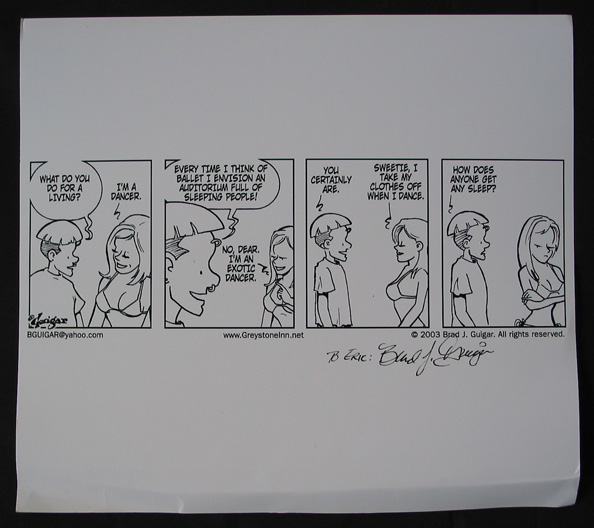 Signed Greystone Inn print by Brad Guigar, September 5, 2003. Note the beautiful crease along the bottom courtesy of FedEx.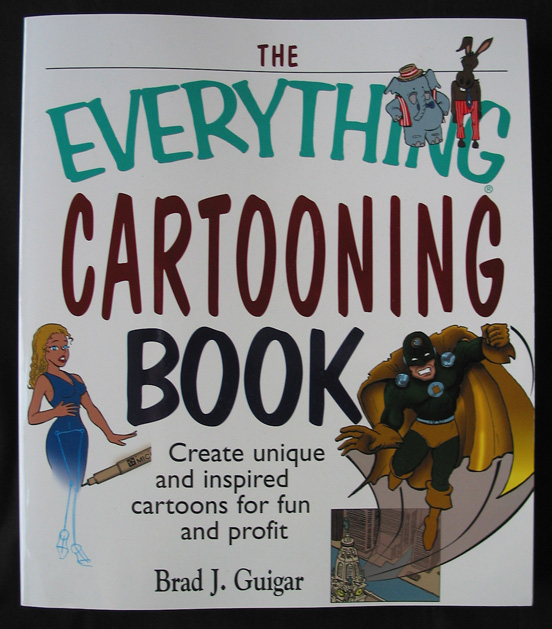 Cover of The Everything Cartooning Book, by Brad Guigar. An excellent reference with a ton of information.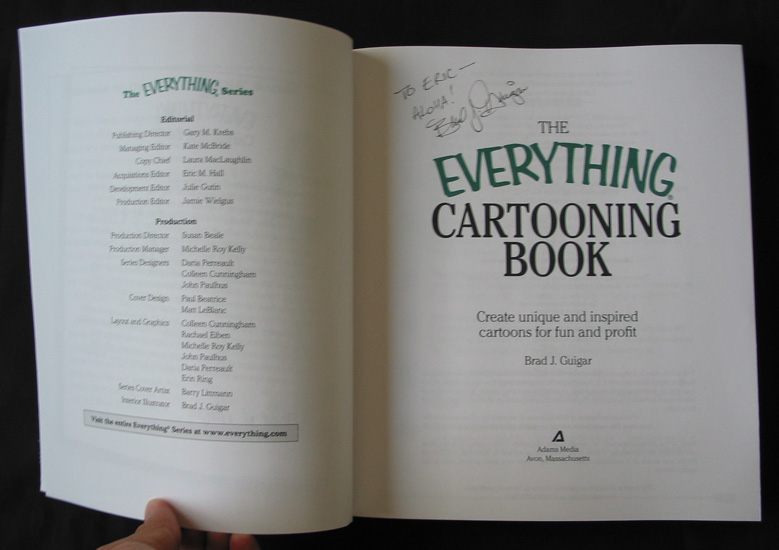 Inside of The Everything Cartooning Book. Note the inscription from Brad.
See the strip for yourself and experience the fun of Greystone Inn by clicking the link below!

All art is © by their respective © holders. ComicStripFan.com and entire site © Eric Agena. All Rights Reserved. Unauthorized reproduction, use or publishing in part or in full is prohibited.