ComicStripFan.Com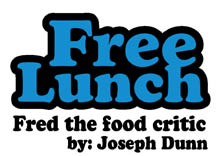 Free Lunch, by Joseph Dunn
Free Lunch by Joe Dunn is one of the fine webcomics found on the Digital Pimp Online website. The story generally centers around Fred the food critic and his general...unpleasantness. The story has also evolved to include his ragtag cohorts as well. As with Matriculated, Joe's collaborative work with Phil Chan, he has an awesome style of art that's very clean and bold.
Check out some of Joe's great Free Lunch art below.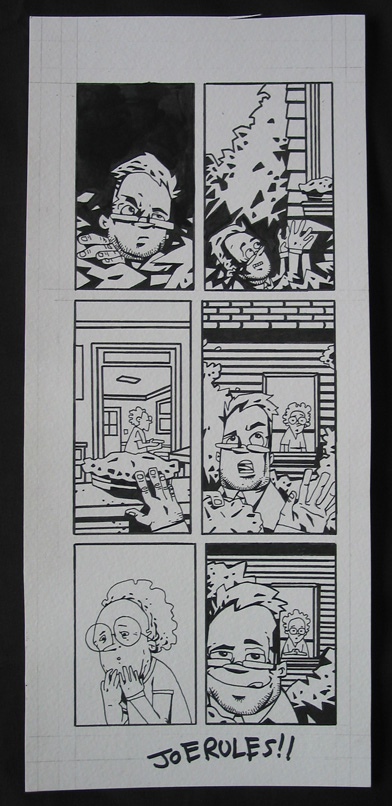 Example of Free Lunch daily by Joe Dunn, May 30, 2003. This is the first Free Lunch strip created for DigitalPimpOnline.com. A solid piece with bold lines and clean artwork.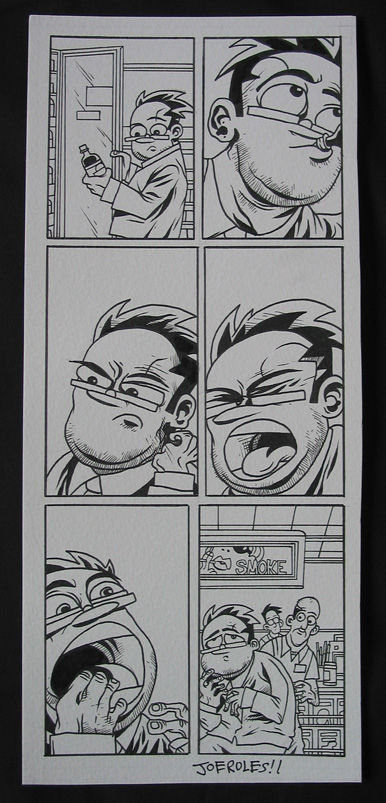 Example of Free Lunch daily by Joe Dunn, November 15, 2004. This is strip number 111, and the evolution of Joe's style is very clear. What an awesome artist.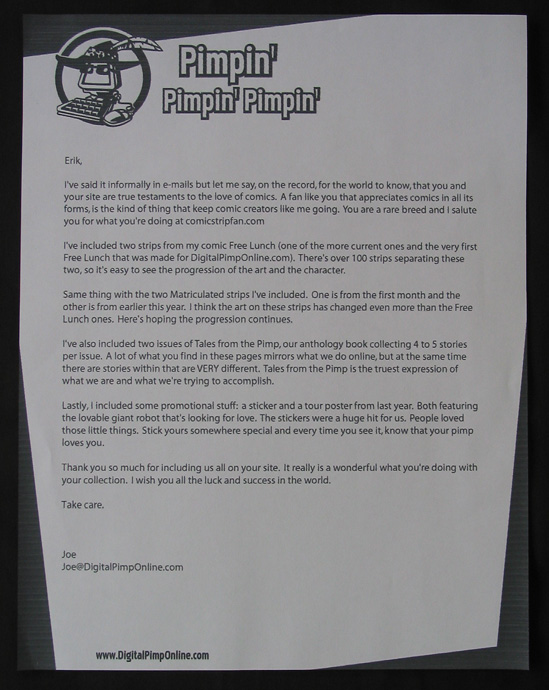 Letter from Joe Dunn describing the art that was sent. Notice the misspelling of my name; I thought it was funny as he spelled my name correctly everywhere else including all previous correspondences we've had, but Joe felt really bad about it.

Digital Pimp sticker from Joe.
Also, check out the gallery page for another Digital Pimp Online webcomic, Matriculated, by Phillip Chan and Joe Dunn.
Check out Free Lunch for yourself by clicking on the link below:

All art is © by their respective © holders. ComicStripFan.com and entire site © Eric Agena. All Rights Reserved. Unauthorized reproduction, use or publishing in part or in full is prohibited.