ComicStripFan.Com

Crap I Drew On My Lunch Break - The Creative Process
Curious about Jin's creative process behind Crap I Drew On My Lunch Break? Look below to see how Jin created the masterpiece on my gallery page!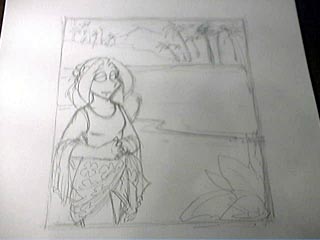 Jin's first layout of the piece, done in pencil. A lot of the detail in the piece can already be seen.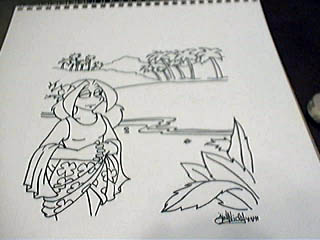 This is the first layer of ink, with the pencils already erased. The piece already looks incredible, and for most people would be considered complete.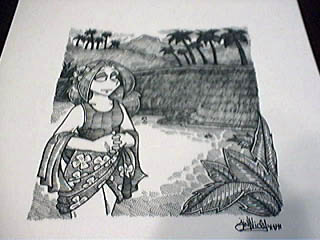 The final piece, after the final inks have been applied. Notice how much detail Jin adds with her final inks, including the shading and hatching.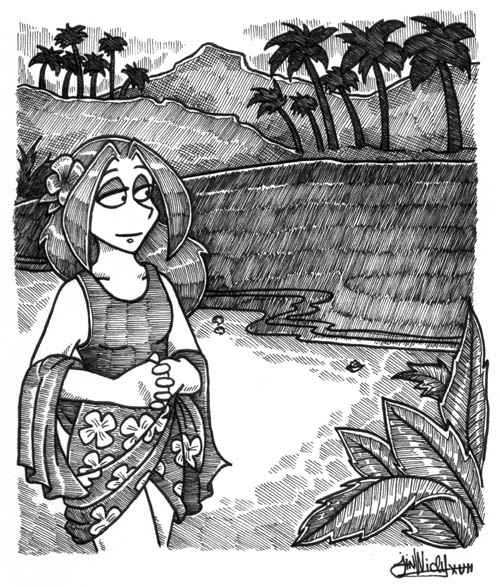 Jin's scan of the final piece (this picture is also featured in her gallery here).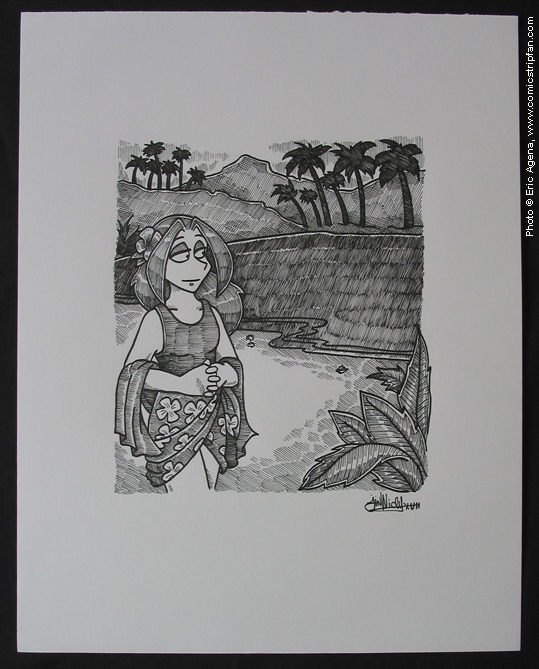 My photo of the art. Jin's work is simply amazing. What a breathtaking piece.
To see more detail behind Jin's creative process in general, click here.
Go back and see more examples of Jin's beautiful art on the Crap I Drew On My Lunch Break and Asylum on 5th Street gallery pages.
Experience the strips for yourself by clicking on the links below!


Also, check out Jin's homepage by clicking on the link below!

All art is © by their respective © holders. ComicStripFan.com and entire site © Eric Agena. All Rights Reserved. Unauthorized reproduction, use or publishing in part or in full is prohibited.