ComicStripFan.Com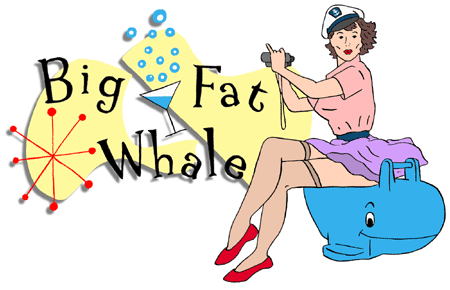 Big Fat Whale, by Brian McFadden
This strip is quite unique, and can only come from the mind of a genius or a lunatic, or a combination of both. Big Fat Whale by Brian McFadden is a strip full of social commentary, politics, and other things that make you go "hmm". Go and check it out!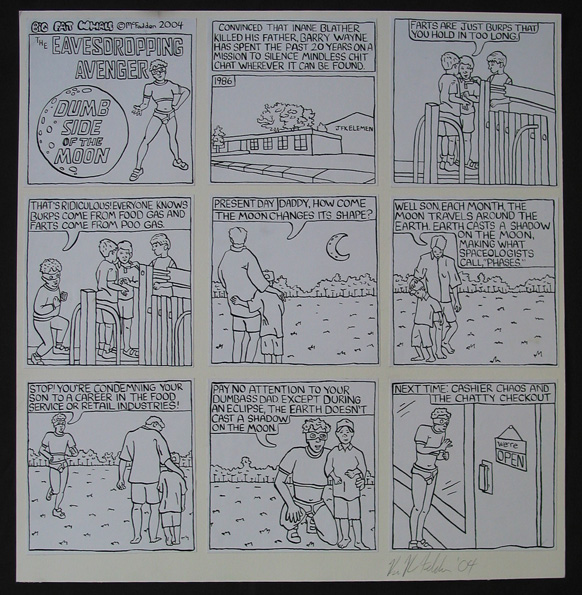 Example of Big Fat Whale daily by Brian McFadden, June 18, 2004. Copyright Brian McFadden. The strip consists of nine original panels each pasted onto standard art board.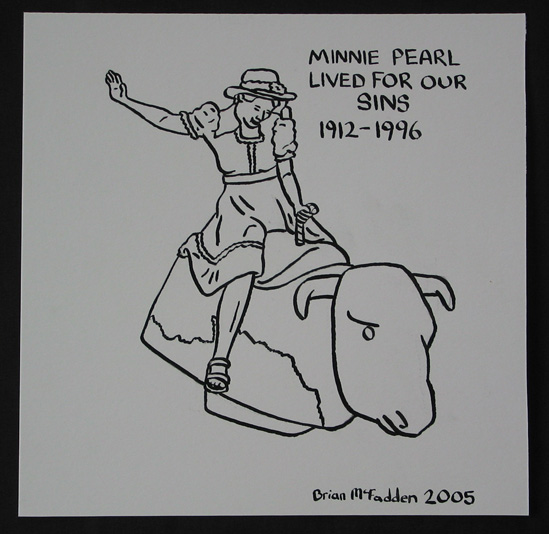 An original sketch done by Brian McFadden for me. I asked him for an original sketch for the site; this is what he created. Very interesting, no? I asked him how he came up wit this of all things to draw, and this was his response: "I came up with the idea for the Minnie Pearl thing because I somehow got into a conversation about Hee Haw that day and couldn't get Minnie off the brain. Drawing that helped get her grinning visage out of my head. Why she's riding a mechanical bull and what the caption means is a mystery even to me."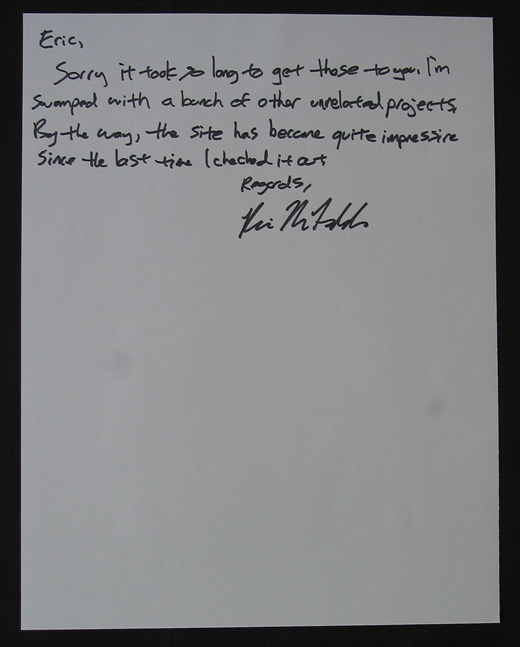 Signed letter from Brian McFadden when he sent the art to me (thanks for the compliment on the site, Brian!).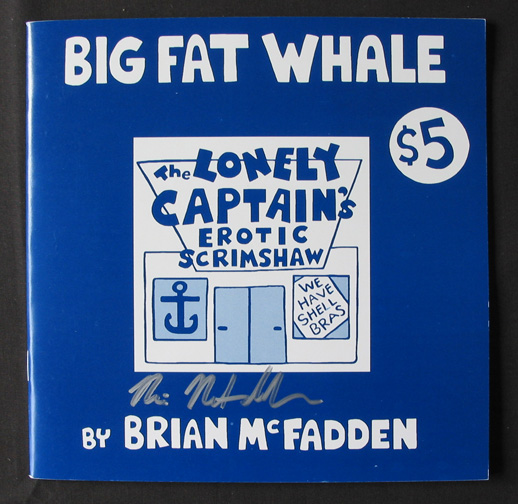 Cover of The Lonely Captain's Erotic Scrimshaw signed by Brian McFadden. A brief description of the book, from Brian's website: "This book features 22 of my favorite Big Fat Whale cartoons from 2002 and 2003. It also contains an original cartoon never published on the site or anywhere else."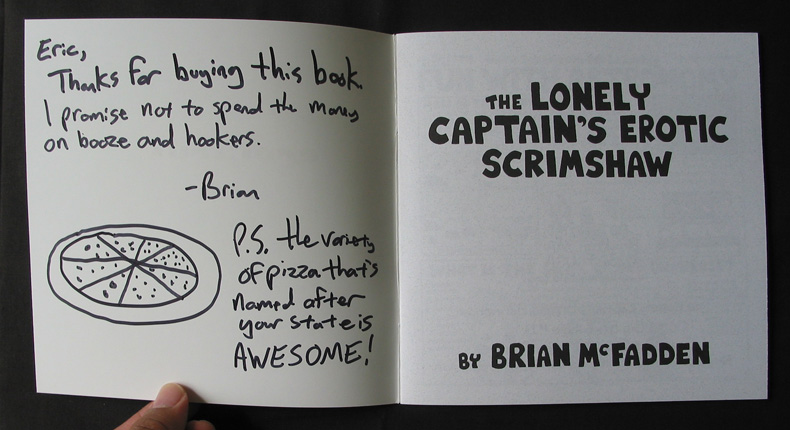 Inside cover of The Lonely Captain's Erotic Scrimshaw. Note the great inscription by Brian (plus a sketch of a pizza!).
Go Big Fat Whale-watching for yourself by clicking on the link below!

All art is © by their respective © holders. ComicStripFan.com and entire site © Eric Agena. All Rights Reserved. Unauthorized reproduction, use or publishing in part or in full is prohibited.