ComicStripFan.Com

Athena Voltaire, by Steve Bryant, Paul Daly, and Chad Fidler
Athena Voltaire is the Eisner-nominated creation of Steve Bryant (artist), Paul Daly (writer), and Chad Fidler (colorist). This is a beautifully drawn and well-written webcomic set back in the 1930s, featuring the adventures of a female Indiana Jones named Athena Voltaire. She's strong, sexy, and has a skillset that makes her almost an unstoppable force (she can fly, ride, shoot, and more). It's a great story, and the incredible artwork made by the combined talents of Steve Bryant and Chad Fidler make it almost impossible to take your eyes off the screen.
Check out some awesome Athena Voltaire art below!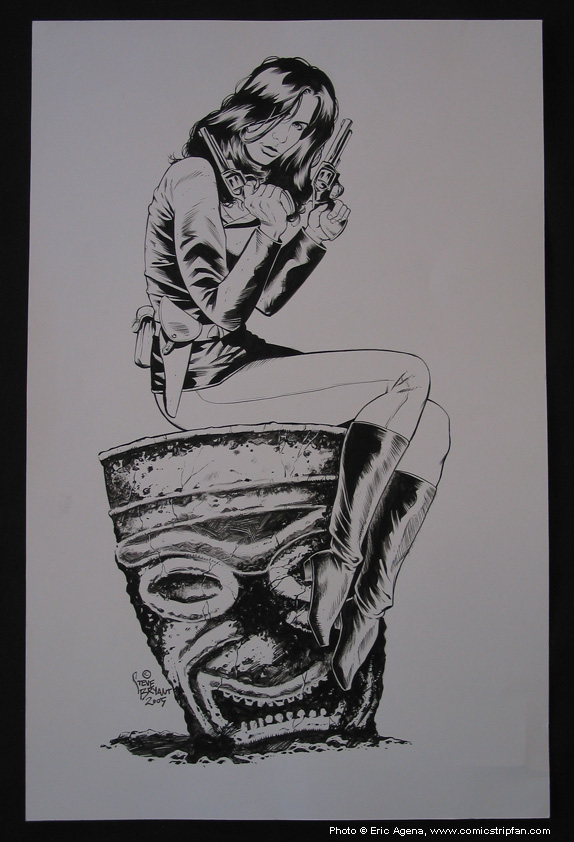 An absolutely breathtaking specialty sketch by Steve Bryant of Athena Voltaire in Hawaii. I asked Steve for a Hawaii-themed sketch, and this is what he came up with. As described by Steve, "Originally, I had planned on vignetting a circle (a favorite compositional element of mine) behind her and putting in a silhouette of some palm trees, but as I was inking it, I thought that would look too busy. I hope this is okay. It may be the best inking I've done to date." What a great piece.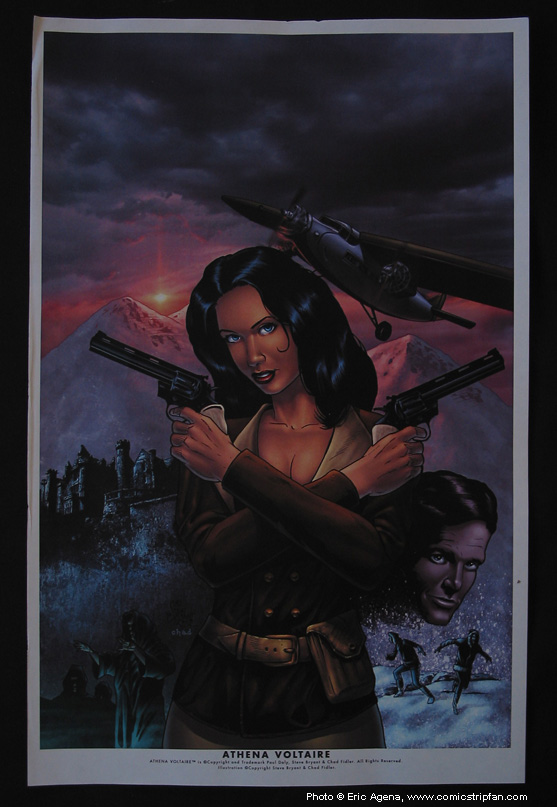 A beautiful Athena Voltaire print from Steve.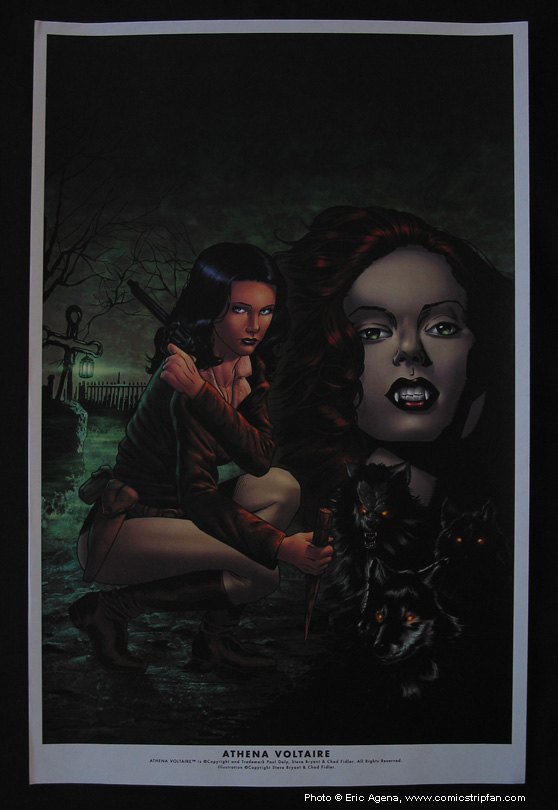 Another Athena Voltaire print from Steve.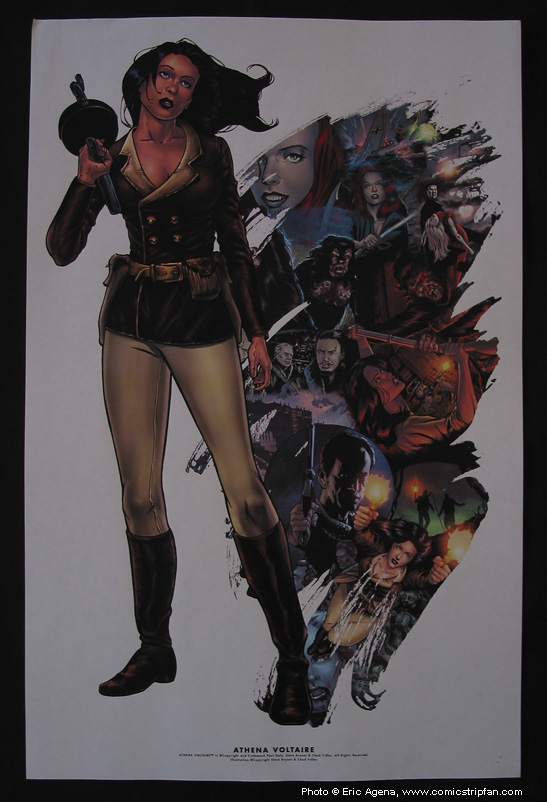 Athena Voltaire print from Steve.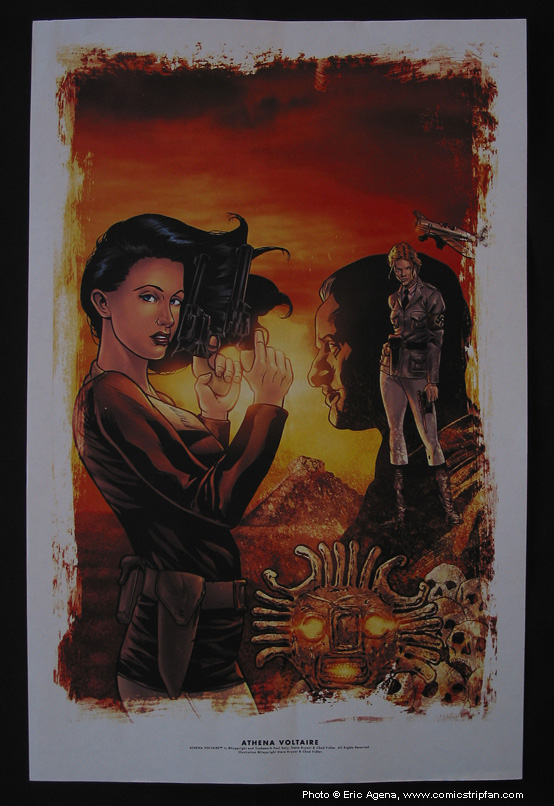 Athena Voltaire print from Steve.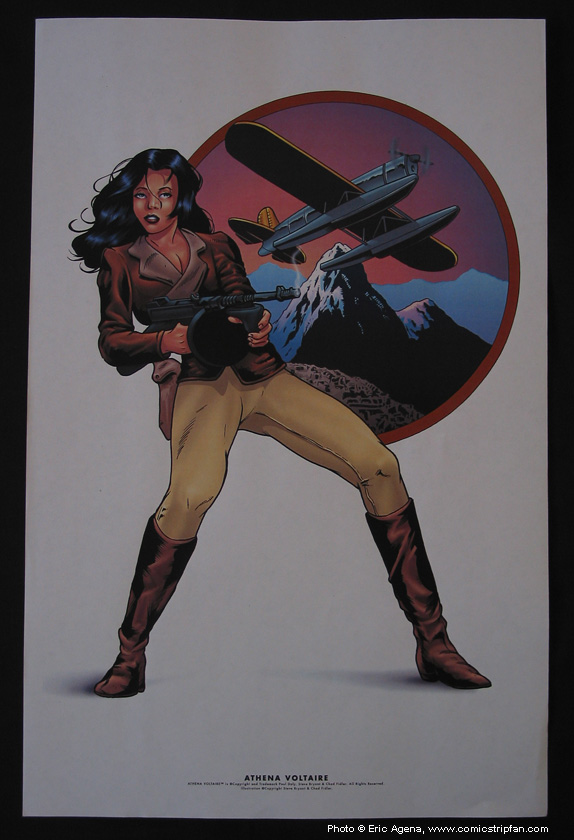 Athena Voltaire print from Steve.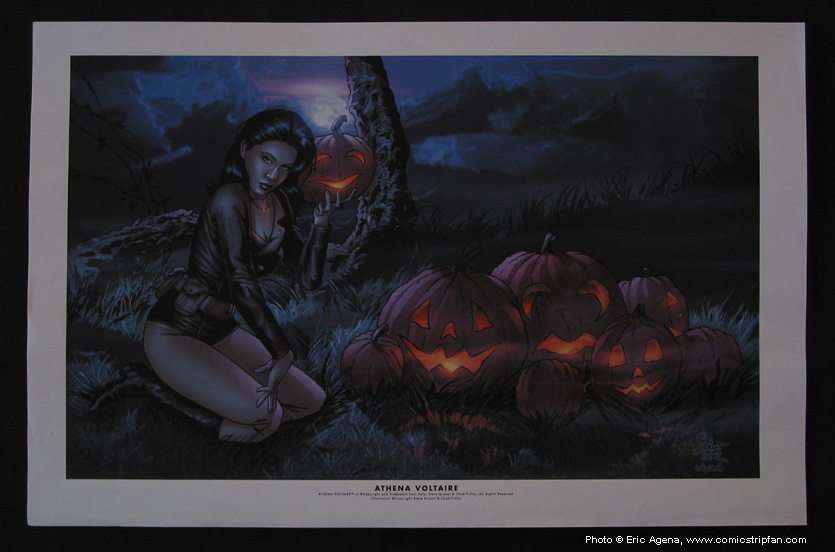 Athena Voltaire print from Steve.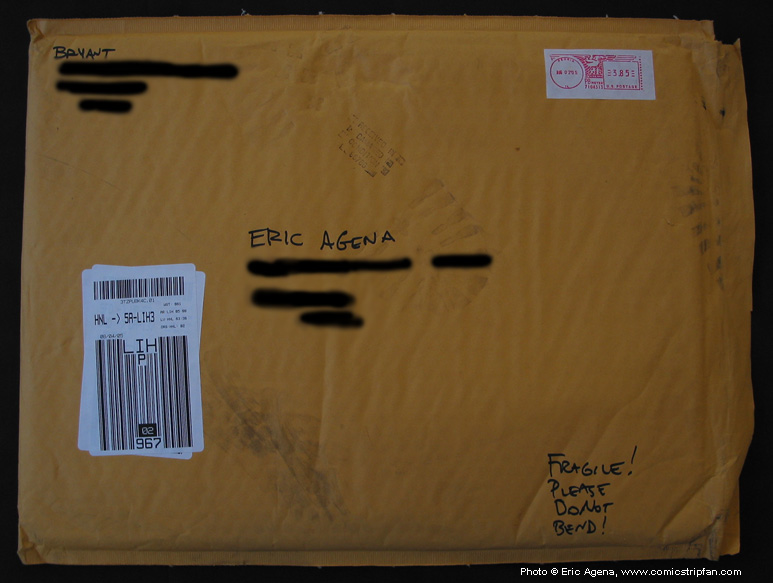 I had to include a picture of the package from Steve. This just brilliantly illustrates the competence of some of the United States Postal Service employees. Notice Steve's clear label, "Fragile! Please Do Not Bend!" Now notice the nice footprints all over the package. Good thing the art was still intact.
Experience Athena Voltaire for yourself by clicking here!
All art is © by their respective © holders. ComicStripFan.com and entire site © Eric Agena. All Rights Reserved. Unauthorized reproduction, use or publishing in part or in full is prohibited.