ComicStripFan.Com
Norman Ritchie
Norman Ritchie was a famous cartoonist of the Boston Post.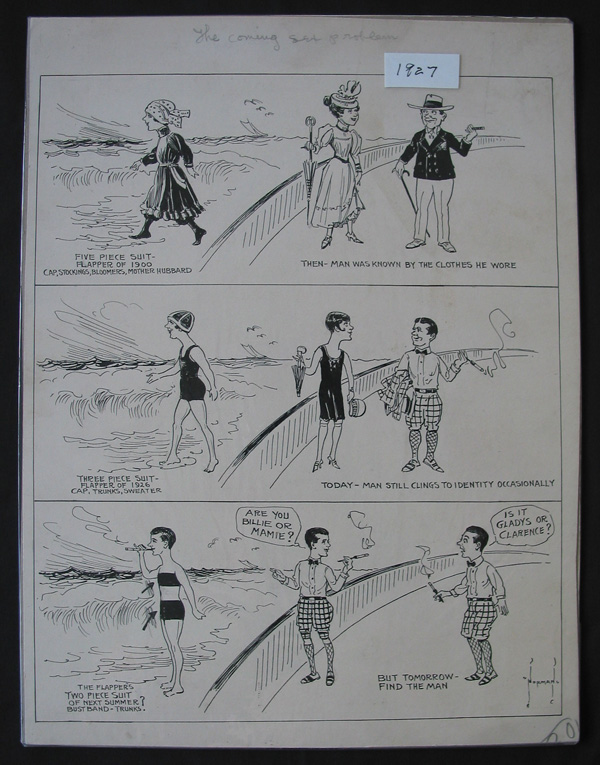 Original political panel by Norman Ritchie, publication and date unknown, year presumably from 1927 based on the content of the strip. Art board size: 11 1/2" x 15". This may have actually been published in the Boston Post. This piece is thought to be out of the estate of President Warren G. Harding (supposedly from a caretaker of his home in Marion, Ohio), but that claim isn't authenticated. The strip is titled "The Coming Sex Problem", and shows the evolution of women's and men's clothing at the time. The strip is wrapped in plastic, with a "1927" stuck to the plastic; the art itself is very clean.
All art is © by their respective © holders. ComicStripFan.com and entire site © Eric Agena. All Rights Reserved. Unauthorized reproduction, use or publishing in part or in full is prohibited.