ComicStripFan.Com
Charlie Conscript, by Vernon Greene
Vernon Greene did the Charlie Conscript panel for Pic Magazine from 1941 to 1944. Greene later went on to draw Maggie and Jiggs in Bringing Up Father.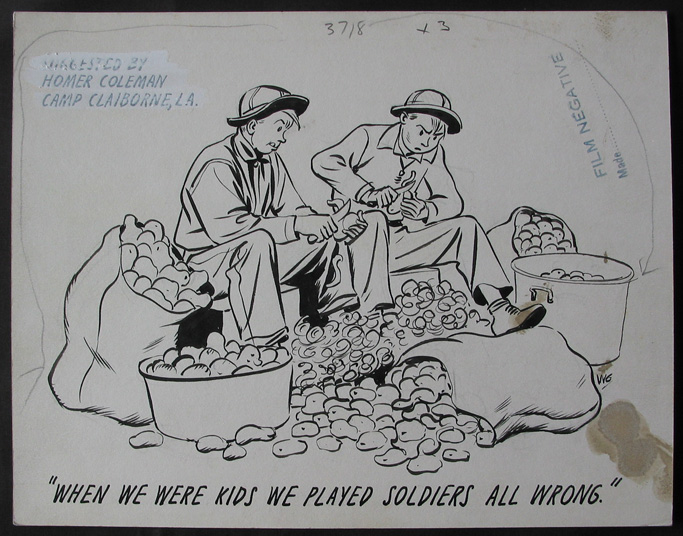 Original Charlie Conscript panel by Vernon V. Greene, date and year unknown but from Pic Magazine between 1941-1944. Art board size: 9 1/2" x 7 1/2". This panel has a good KP gag. There is a dark stain in the lower right corner of the piece.
All art is © by their respective © holders. ComicStripFan.com and entire site © Eric Agena. All Rights Reserved. Unauthorized reproduction, use or publishing in part or in full is prohibited.