ComicStripFan.Com
The Comic Book Legal Defense Fund Benefit Portfolio
This is a complete "Benefit Portfolio in Defense of the First Amendment - The Comic Book Legal Defense Fund" dated 1987. This had a limited run of only 1,500, with just the first 250 being numbered and signed. This particular set that I'm showcasing here is a signed Artist's Proof of that portfolio. This is really an incredible set containing great prints by some of the industry's best artists. The talent lineup includes Sergio Aragones, Hillary Barta, Steve Bissette, Bob Burden, Richard Corben, Robert Crumb, Howard Cruse, Will Eisner, Denis Kitchen, Frank Miller, Mitch O'Connell, Donald Simpson, Eric Vincent, and Reed Waller.
The portfolio was put together by the artists to aid in the defense of Frank Mangiaraciana, owner of Friendly Franks, which was a small retail store in Lansing, Illinois. On December 10, 1986, the manager of Friendly Franks was busted for an alleged attempt to disseminate obscene materials. The comics which were included in the bust of obscene materials were: Bizarre Sex, Omaha the Cat Dancer, Weirdo, Murder, The Bodyssey, Heavy Metal, Ms. Tree, Love and Rockets, Elfquest, Elektra : Assassin, Swords of the Swashbucklers, The Chronicles of Corum and Ex-Mutants. More information about the portfolio and the case can be found in Issue # 6 of Anything Goes with cover art featuring Usagi Yojimbo by Stan Sakai (the back page of the issue includes ordering informaton for the portfolio). Unfortunately, I do not own an example of that comic so if anyone has one that they'd be willing to part with, please let me know!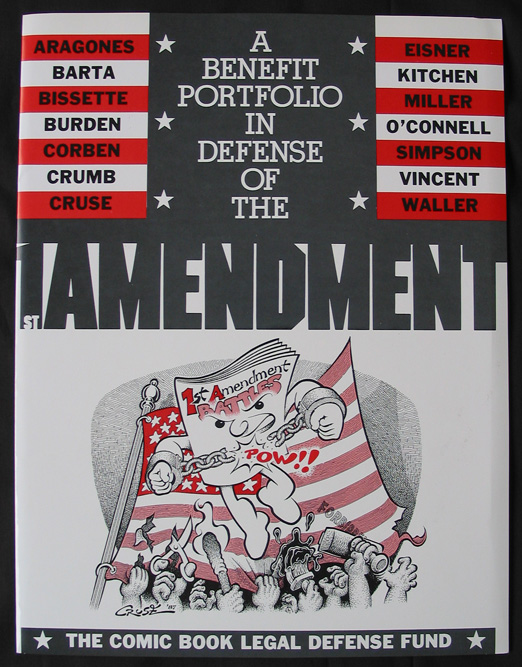 Front cover of the portfolio.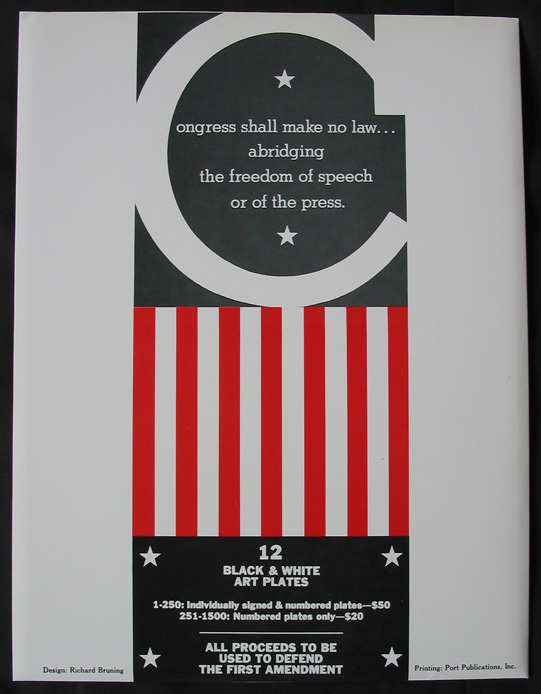 Back cover of the portfolio. Note that there are only 250 signed sets.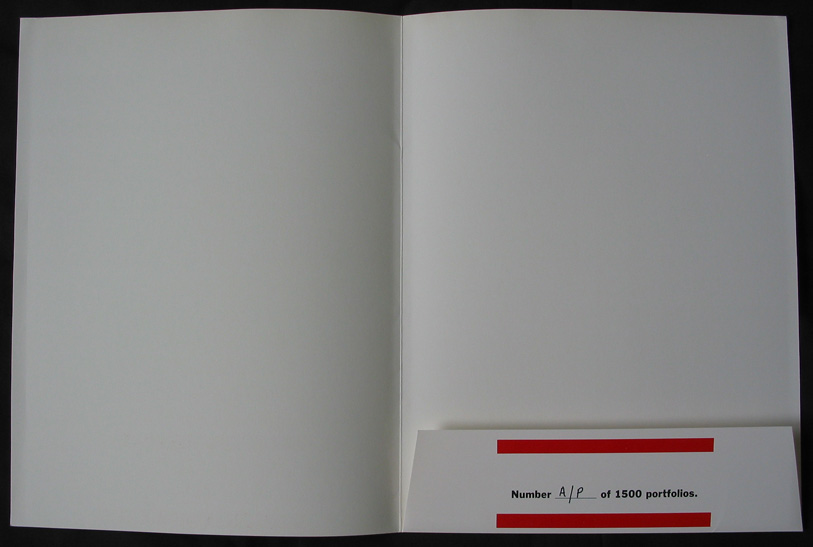 Inside of the portfolio. Note that this particular portfolio is an Artist's Proof and are outside of the normal 1,500, with each print signed by the artist.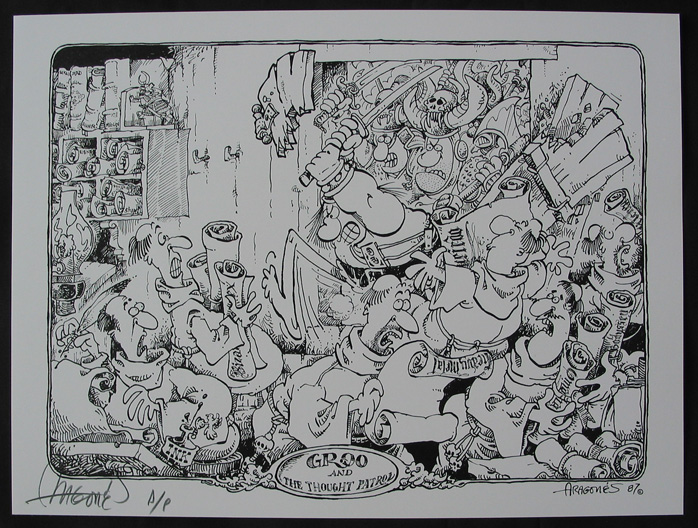 Signed print by Sergio Aragones. Great print of Groo.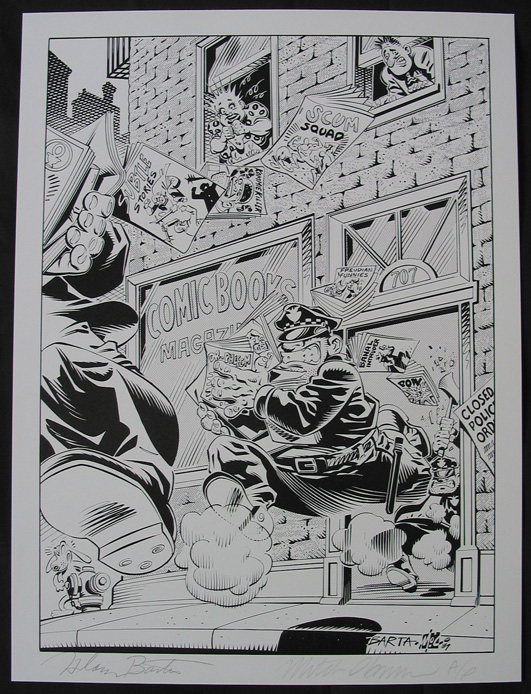 Signed print by Hillary Barta and Mitch O'Connell.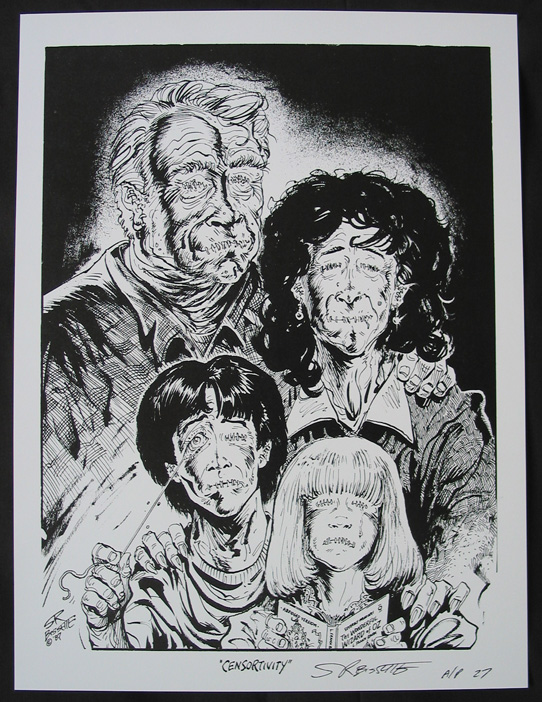 Signed print by Steve Bissette.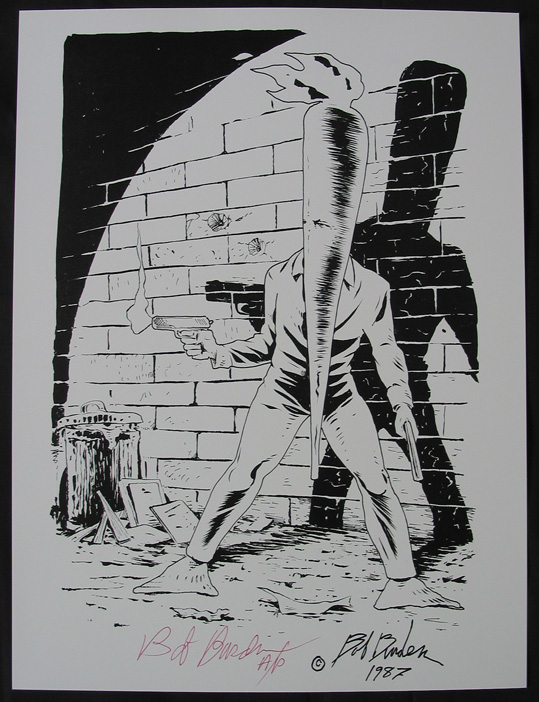 Signed print by Bob Burden. Great picture of the Flaming Carrot.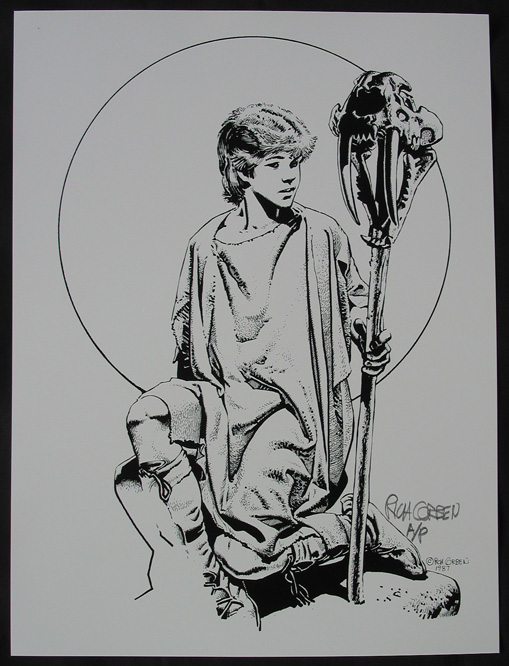 Signed print by Rich Corben.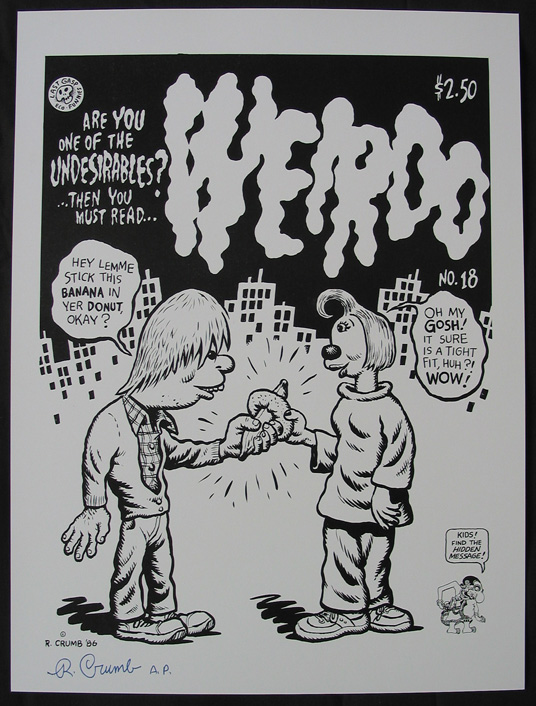 Signed print by Robert Crumb. Typical Crumb style and humor.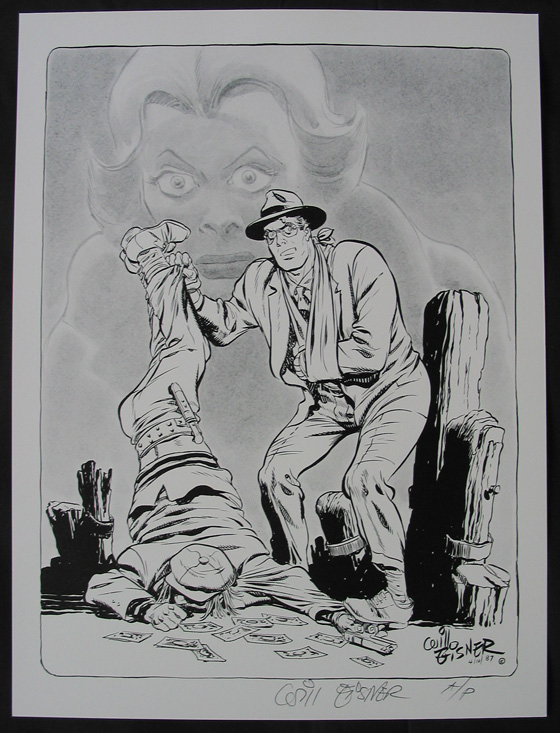 Signed print by Will Eisner. Great pic of the Spirit.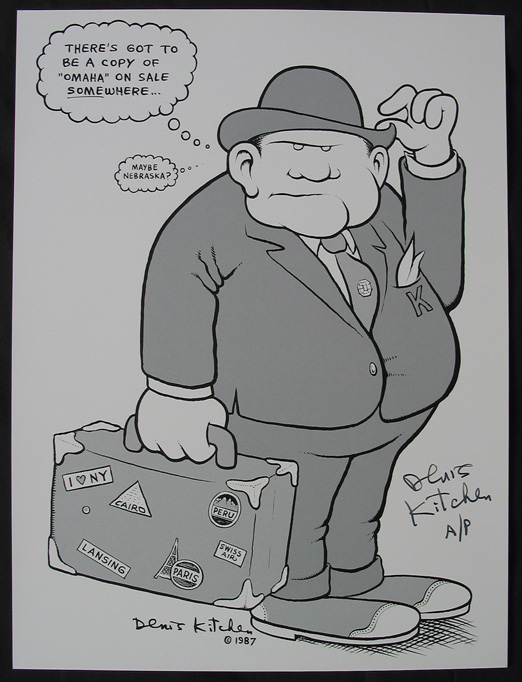 Signed print by Denis Kitchen.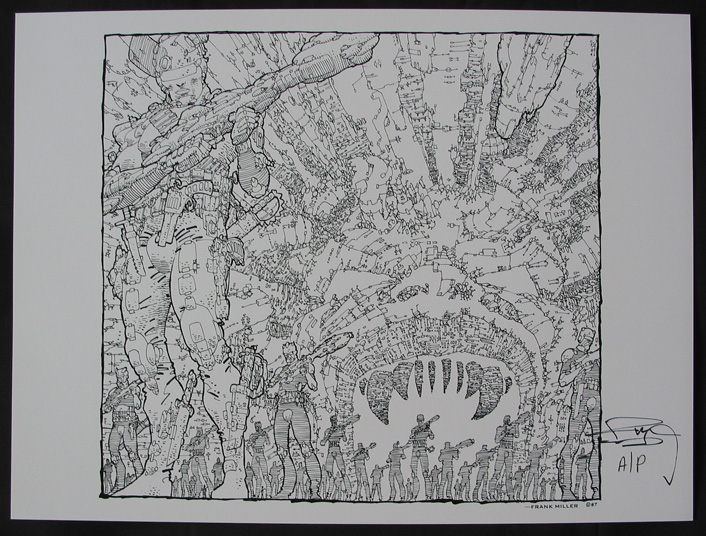 Signed print by Frank Miller.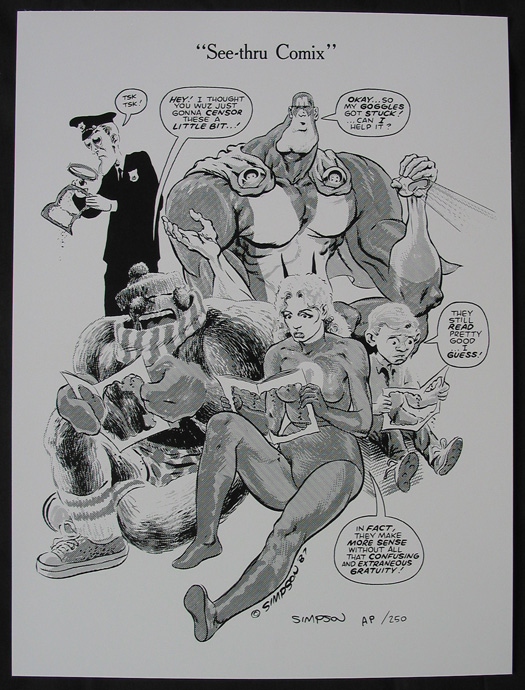 Signed print by Donald Simpson.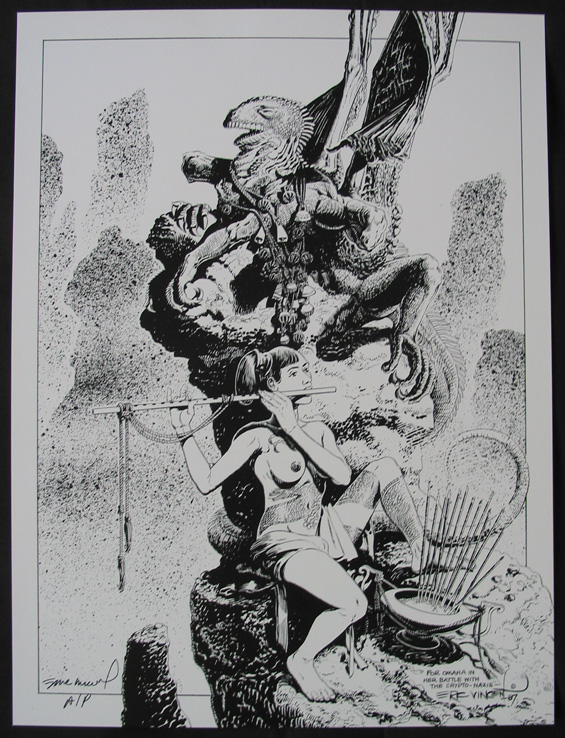 Signed print by Eric Vincent.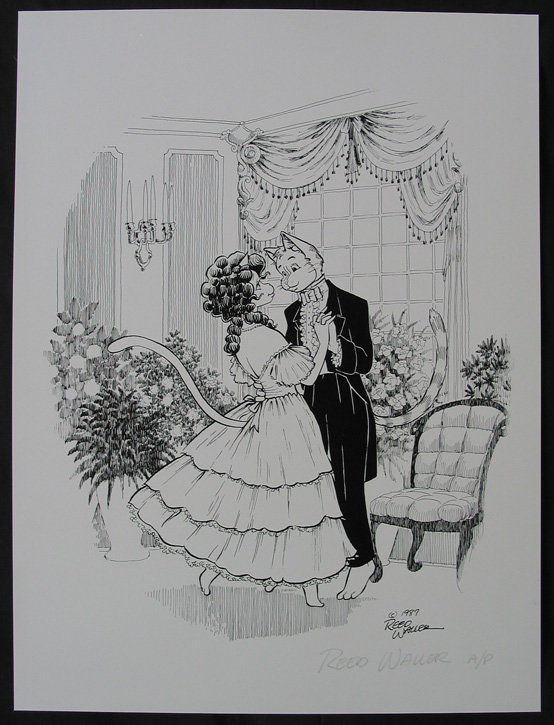 Signed print by Reed Waller.
All art is © by their respective © holders. ComicStripFan.com and entire site © Eric Agena. All Rights Reserved. Unauthorized reproduction, use or publishing in part or in full is prohibited.