ComicStripFan.Com
Casper the Friendly Ghost comic strip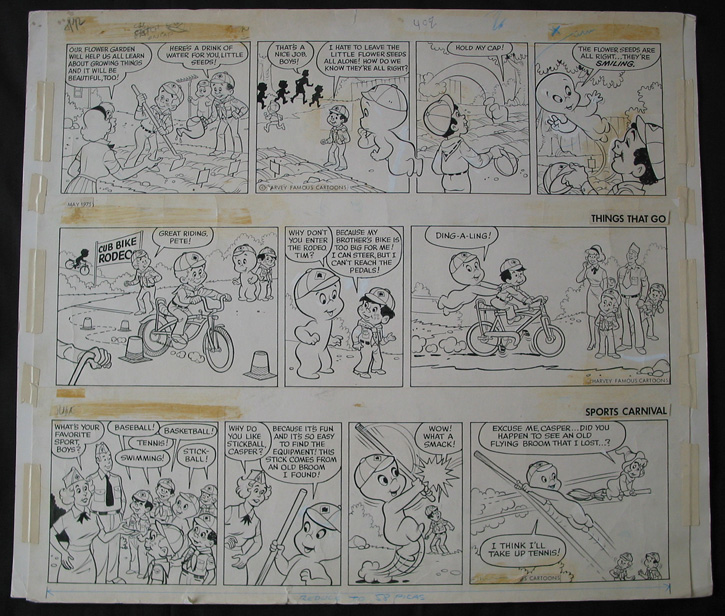 Original Casper the Friendly Ghost comic strips by Ernie Colon (attributed) for April, May, and June of 1975, presumably for Boys Life magazine based on the content. Copyright Harvey Famous Cartoons. Approximate image size: 18" x 16".
Also, check out the gallery page for the Casper comic book to see nice examples of original art from the comic.
All art is © by their respective © holders. ComicStripFan.com and entire site © Eric Agena. All Rights Reserved. Unauthorized reproduction, use or publishing in part or in full is prohibited.