ComicStripFan.Com
Bruce Bolinger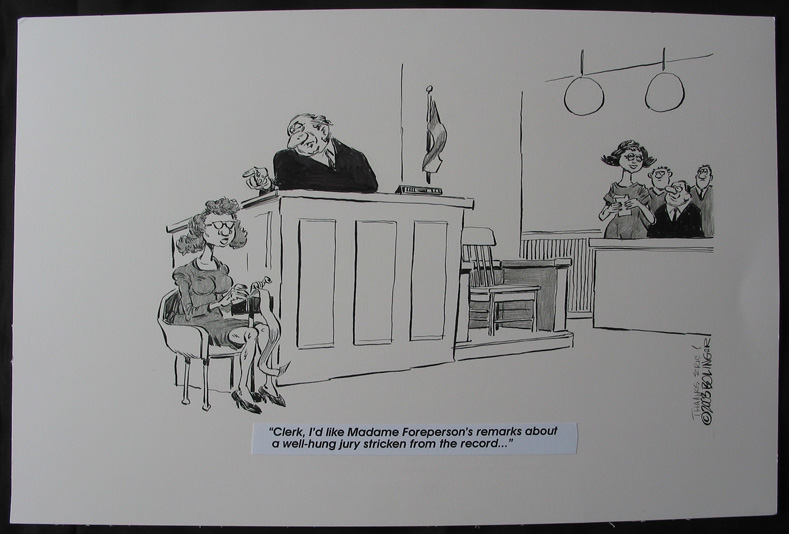 Panel by Bruce Bolinger, 2003, date unknown. Copyright Bruce Bolinger. As described by Bruce himself, "I rendered that cartoon a couple years ago for use on the Artizans.com site (a cartoon syndicate) and don't know if they ever used it or not."
See more of Bruce Bolinger's work at his website, www.theserialcartoonist.com.
All art is © by their respective © holders. ComicStripFan.com and entire site © Eric Agena. All Rights Reserved. Unauthorized reproduction, use or publishing in part or in full is prohibited.