ComicStripFan.Com
Your Love Story, by Fran Matera and Jane Lawrence
Fran Matera worked with writer Jim Lawrence on many published and proposed cartoon projects. This time, Fran worked with Jim's wife, Jane Lawrence, to do Your Love Story, a Harlequin-type romantic love story series based on actual reader input. The syndicates, however, were not interested.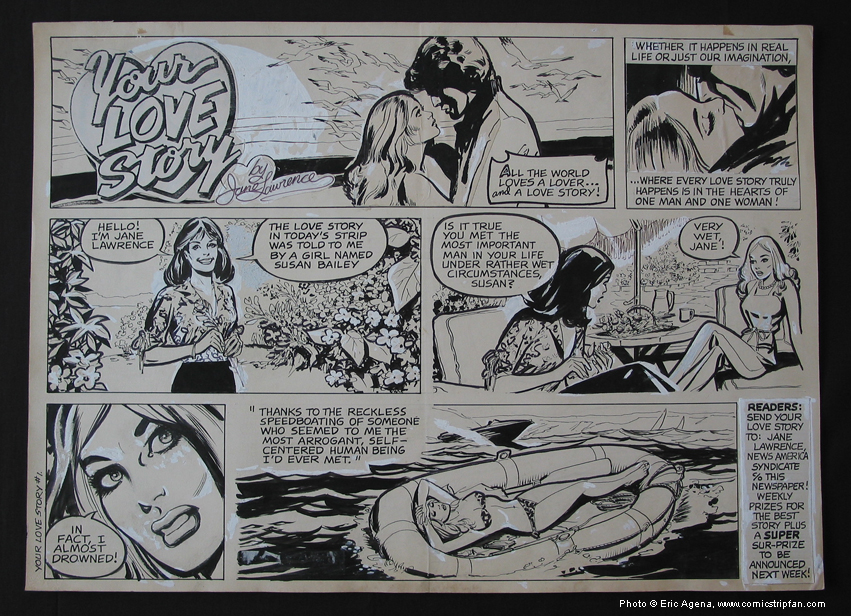 Example of an unpublished Your Love Story Sunday by Fran Matera and Jane Lawrence. Art paper size: 18 1/4" x 13 1/4".
All art is © by their respective © holders. ComicStripFan.com and entire site © Eric Agena. All Rights Reserved. Unauthorized reproduction, use or publishing in part or in full is prohibited.