ComicStripFan.Com
Wee 3, by David Gantz
David Gantz created Wee 3 in the 1950s as a kid's humor comic strip appearing in the color comics sections of newspapers. At the same time, Gantz also drew the comic strip Moxy, a beautifully drawn strip with a colorful cast of characters. After Wee 3, Gantz drew Dudley D. from 1961 - 1963 and Don Q. from 1975 - 1979. He was a terrific comic book and comic strip artist who also illustrated children's books and magazines.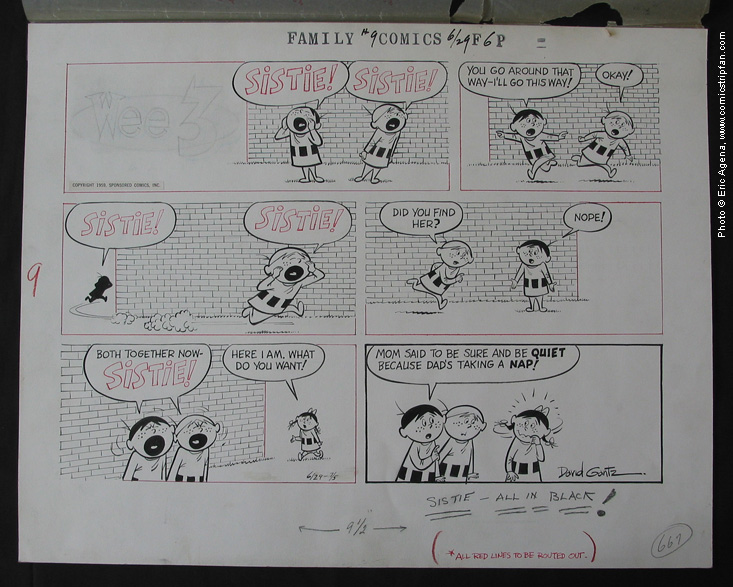 Example of Wee 3 Sunday by David Gantz, June 29, 1959. Copyright Sponsored Comics, Inc. Heavyweight paper size: 16 1/2" x 13", image size: 14 1/4" x 10". Red and India ink. This episode features the two boys and a girl who are the lead characters of the strip. Signed by David Gantz in the last panel.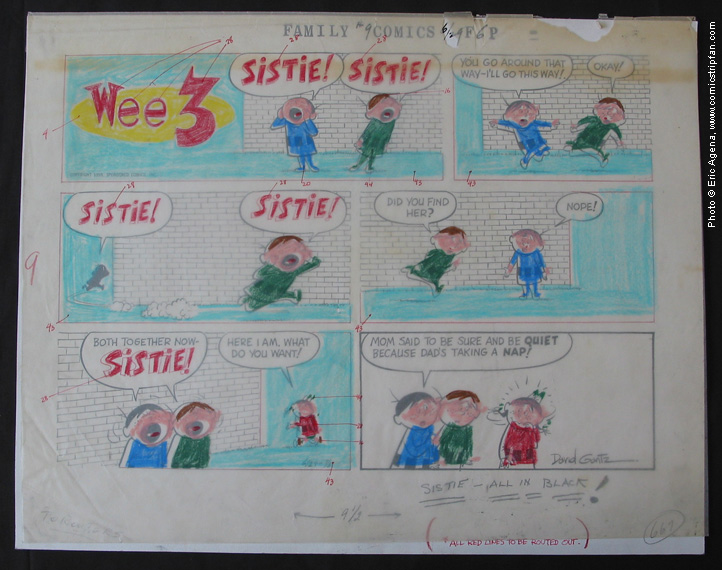 Example of Wee 3 color guide for June 29, 1959 (see the Sunday strip pictured earlier).
All art is © by their respective © holders. ComicStripFan.com and entire site © Eric Agena. All Rights Reserved. Unauthorized reproduction, use or publishing in part or in full is prohibited.