ComicStripFan.Com
TV Laffs, by Cliff Rogerson
Cliff Rogerson drew Francis, the Famous Talking Mule (1952-1953), Tee Vee Laughs (1957-1962), TV Laffs (1961-1974), and Tee Vee Laffs (1975-1979).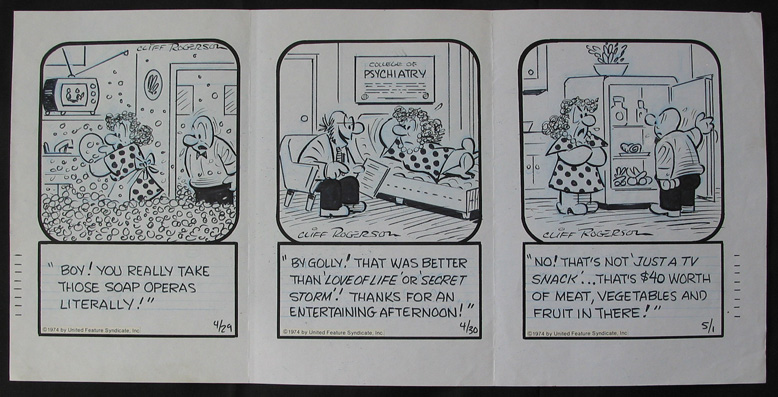 Examples of "TV Laffs" daily panels by Cliff Rogerson, April 29, 30, and May 1, 1974. Copyright United Feature Syndicate, Inc. These three comic strip panels were drawn together on one sheet of bond paper in sequence, and the paper is folded twice between the panels. Paper size: 18 1/2" x 9". Pen and ink.
All art is © by their respective © holders. ComicStripFan.com and entire site © Eric Agena. All Rights Reserved. Unauthorized reproduction, use or publishing in part or in full is prohibited.