ComicStripFan.Com
The Touchables, by Kent Gamble
Kent Gamble is compared by many to the legendary Mort Drucker of Mad Magazine fame. Here's some information behind the strip, by Kent himself:
"My comic strip is called 'The Touchables.' It is about a bumbling gang of mobsters led by Mr. Big (the short one barely visible in both panels of my print). It has never been syndicated, but I am still working toward that goal. I got a development contract with Tribune Media around 1985 or so, but nothing came to pass. The Washington Post Writers Group has shown interest in recent years, but again, nothing has come to pass. It's tough to get syndicated!"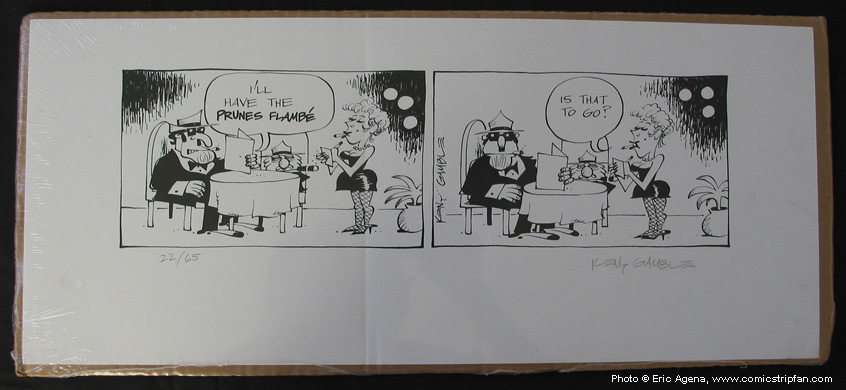 Signed litho of The Touchables by Kent Gamble. Litho size: 21" x 9". Signed by Gamble and is numbered 22 of 65. Notice the beautiful crease in the art thanks to the United States Postal Service.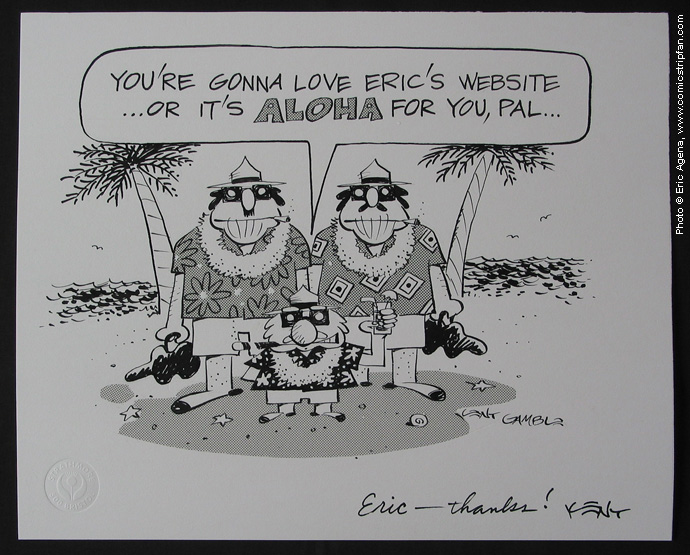 An awesome specialty sketch by Kent Gamble specifically for my site. Great cast shot of The Touchables on the beach in Hawaii. Thanks, Kent!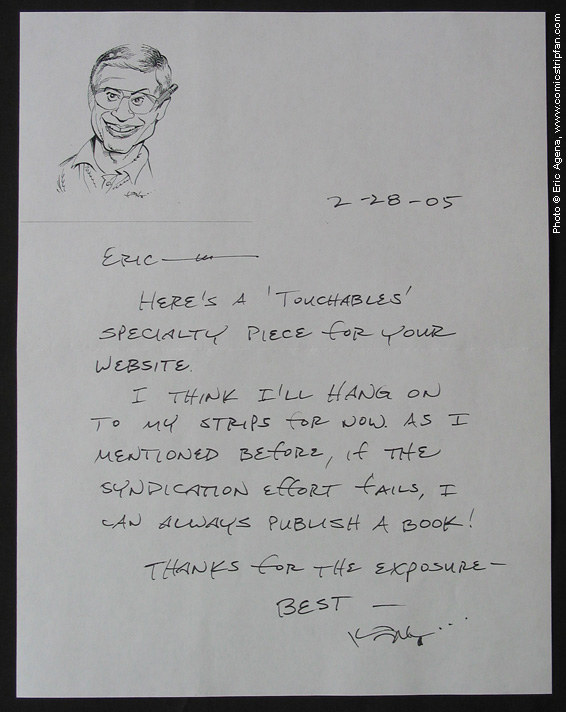 Signed letter by Kent Gamble accompanying the sketch that he sent.
All art is © by their respective © holders. ComicStripFan.com and entire site © Eric Agena. All Rights Reserved. Unauthorized reproduction, use or publishing in part or in full is prohibited.