ComicStripFan.Com
Tarzan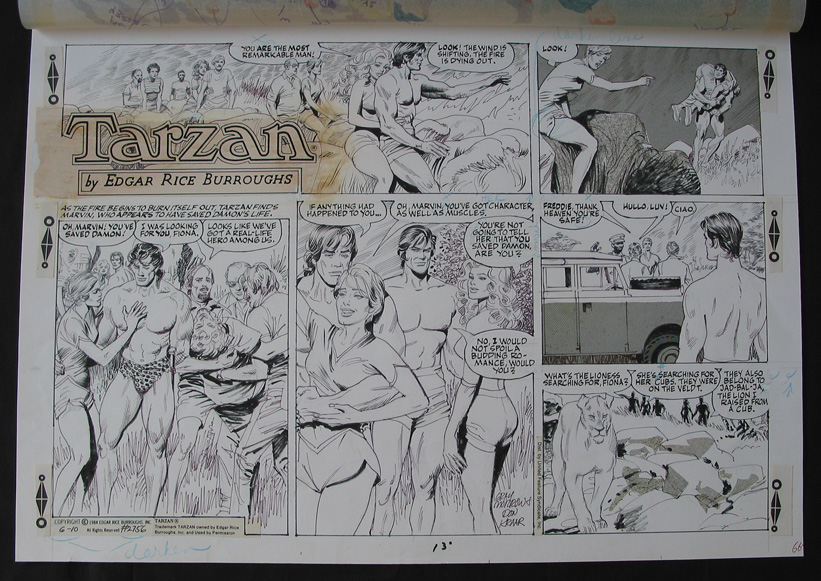 Example of Tarzan Sunday by Gray Morrow and Don Kraar, June 10, 1984. Copyright Edgar Rice Burroughs, Inc., distributed by United Feature Syndicate, Inc. Art board size: 21 1/2" x 15 1/4", image size: 19 1/2" x 13 1/2". There is some staining around the title pasteup, and the zipatone is starting to age. An incredible example featuring Tarzan, Jane, elephants, lions, fire on the veldt, and even Marvin of the Apes. Gray Morrow did just about everything: posters, covers, Warren (Creepy, Eerie, Blazing Combat), Zelazny's Amber series, Secret Agent X-9, Prince Valiant, Buck Rogers. The list goes on and on.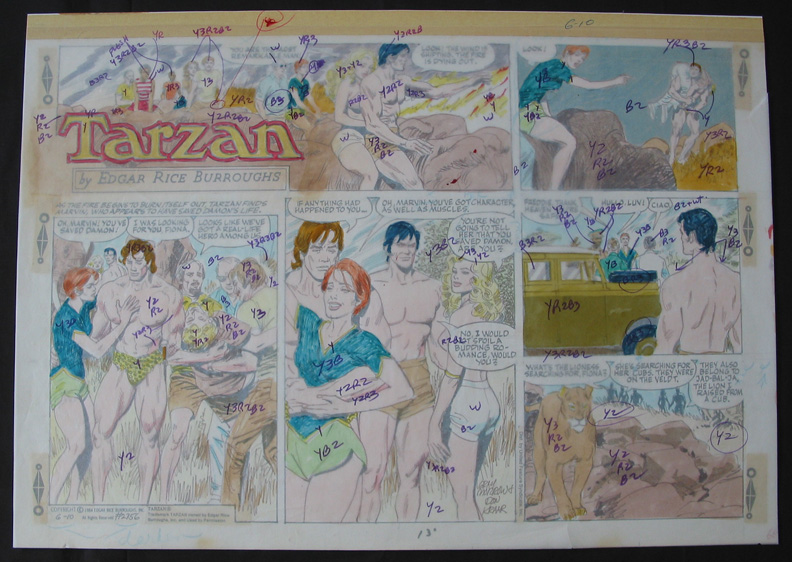 Example of Tarzan color guide for June 10, 1984 (see the Sunday strip pictured earlier).
All art is © by their respective © holders. ComicStripFan.com and entire site © Eric Agena. All Rights Reserved. Unauthorized reproduction, use or publishing in part or in full is prohibited.