ComicStripFan.Com
Superman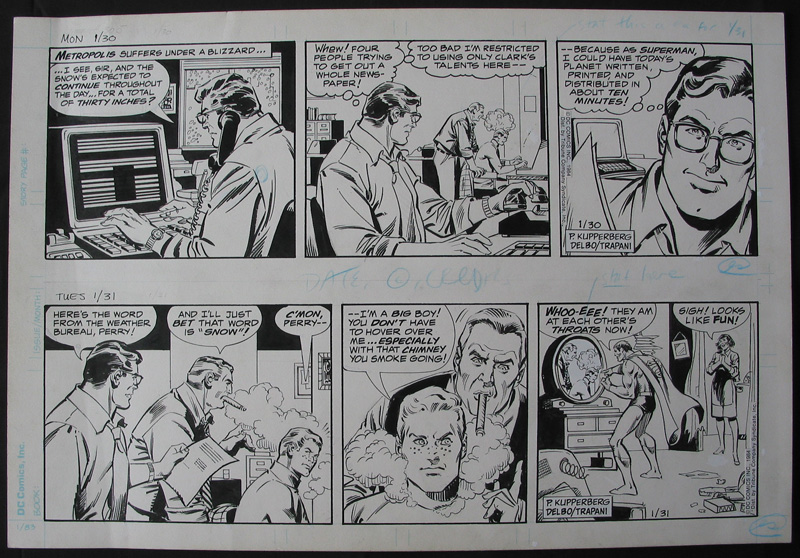 Example of Superman dailies, January 30 and 31, 1984. Copyright DC Comics, Inc., distributed by Tribune Company Syndicate, Inc. Pencils by Jose Delbo, inks by Sal Trapani, and written by Paul Kupperberg. Featured in these strips are Clark Kent, Perry White, Jimmy Olson, Bizarro #1, and Bizarro Lois Lane. Unknown signature on the back of the art; probably the artist.
Check out some scans of the Superman Sunday comic strips at the I Love Comix Sunday Superman Comics online viewable archive (be prepared, though, to hear some old-time radio playing in the background as you check out the site; it's actually kind of cool).
All art is © by their respective © holders. ComicStripFan.com and entire site © Eric Agena. All Rights Reserved. Unauthorized reproduction, use or publishing in part or in full is prohibited.