ComicStripFan.Com
Strictly Business, by Dale McFeatters
Strip run: 1941 - 1984
Dale McFeatters was born on August 20, 1911 in Avela, Pennsylvania. He finished an art course at the Art Institute of Pittsburgh, and became a news reporter and later business editor of the Pittsburgh Press. McFeatters creation, Strictly Business, was launched by Publishers Syndicate in June of 1941. It was later taken over by the Field Newspaper Syndicate, and ran until 1984. He passed away several years ago.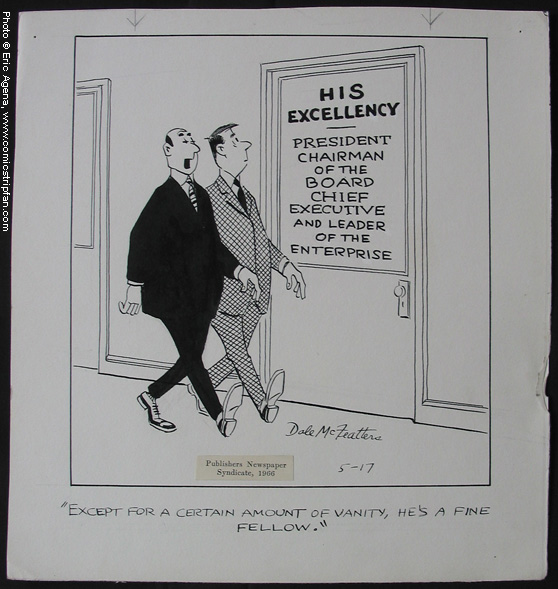 Example of Strictly Business daily by Dale McFeatters, May 17, 1966. Copyright Publishers Newspaper Syndicate, Inc. Heavy drawing paper size: 9" x 9 5/8". Pen and ink.
All art is © by their respective © holders. ComicStripFan.com and entire site © Eric Agena. All Rights Reserved. Unauthorized reproduction, use or publishing in part or in full is prohibited.