ComicStripFan.Com
Speed Walker Private Eye, by Chris Hammond
Strip run: 1983

Example of Speed Walker Private Eye daily by Chris Hammond, September 10, 1983. Copyright United Feature Syndicate, Inc. Signed and inscribed by Chris Hammond at the top of the strip as well.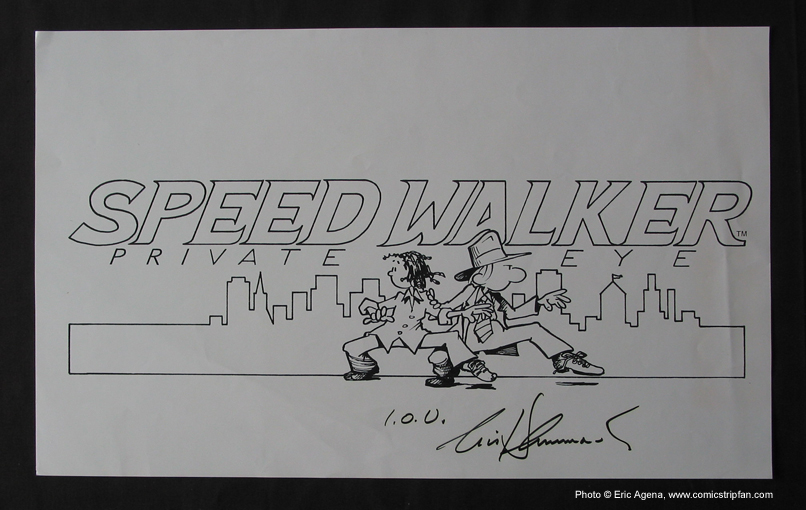 Signed print of Speed Walker Private Eye logo by Chris Hammond.
All art is © by their respective © holders. ComicStripFan.com and entire site © Eric Agena. All Rights Reserved. Unauthorized reproduction, use or publishing in part or in full is prohibited.