ComicStripFan.Com
Single Slices, by Peter Kohlsaat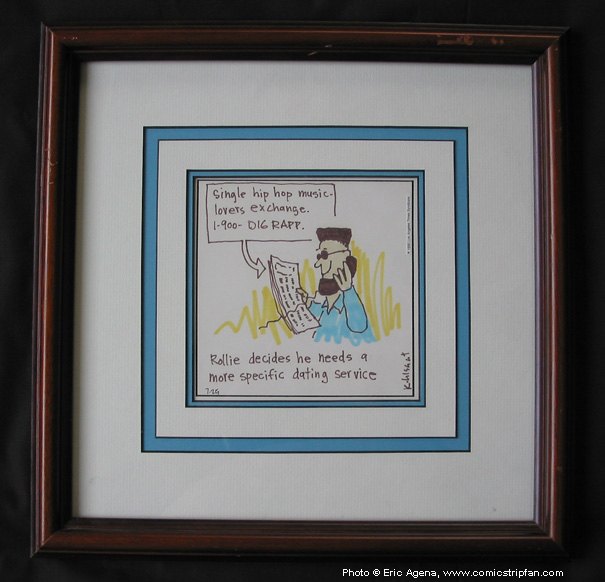 Example of Single Slices daily panel by Peter Kohlsaat, July 25, 1990. Copyright Los Angeles Times Syndicate. This piece is double matted and framed to an overall dimension of 13" x 13".
Check out the latest going on with Peter by visiting his website at www.kohlsaat.com.
All art is © by their respective © holders. ComicStripFan.com and entire site © Eric Agena. All Rights Reserved. Unauthorized reproduction, use or publishing in part or in full is prohibited.