ComicStripFan.Com
Sherman on the Mount, by Walt Lee
Sherman on the Mount was syndicated from 1986 - 1988 by the Los Angeles Times Syndicate, and was also a license of the American Greetings Corporation.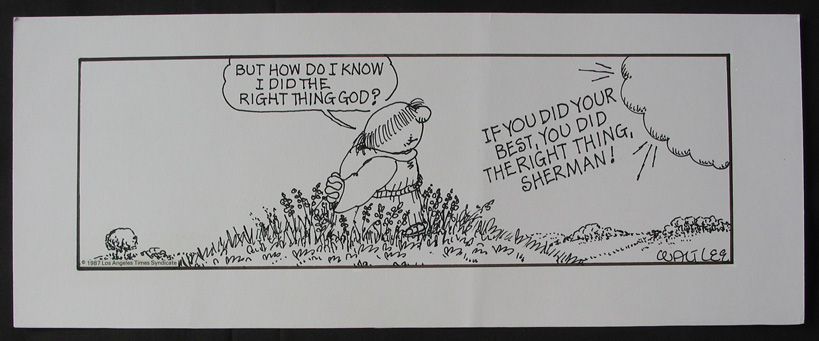 Example of Sherman on the Mount daily by Walt Lee, 1987, date unknown. Copyright Los Angeles Times Syndicate. Strathmore art board size: 11 3/4" x 3 3/4". India ink. Signed by Walt Lee, co-creator and artist of the strip. This came directly from the estate of Walt Lee from the Lee family. Note the beautiful crease almost directly in the middle of the art, courtesy of the United States Postal Service.
All art is © by their respective © holders. ComicStripFan.com and entire site © Eric Agena. All Rights Reserved. Unauthorized reproduction, use or publishing in part or in full is prohibited.