ComicStripFan.Com
Sesame Street, by Cliff Roberts

Example of Sesame Street daily by Cliff Roberts, date and year unknown but from the early 1970s.

Package in which cartoonist Cliff Roberts shipped the strip. Postmark is dated August 30, 1973.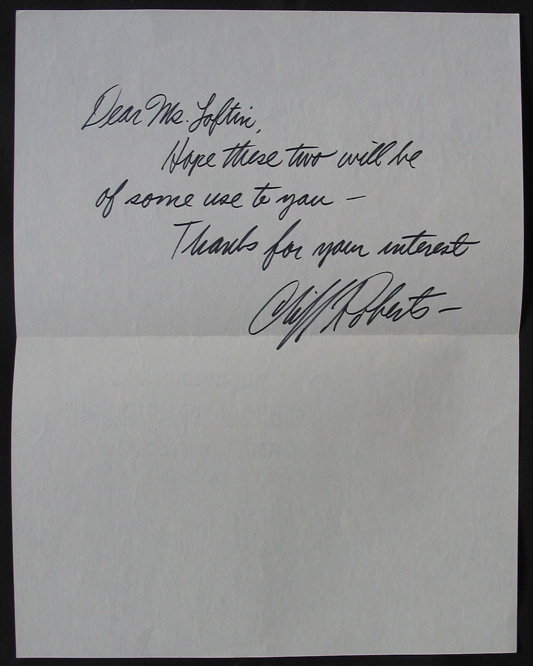 Handwritten letter by Cliff Roberts.
All art is © by their respective © holders. ComicStripFan.com and entire site © Eric Agena. All Rights Reserved. Unauthorized reproduction, use or publishing in part or in full is prohibited.