ComicStripFan.Com
Seems Like Yesterday, by C. Kessler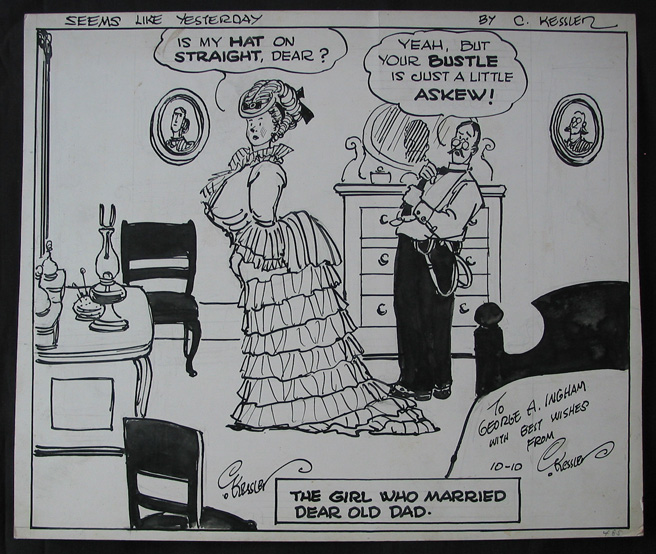 Example of Seems Like Yesterday daily panel by C. Kessler, October 10, not sure of year but assumed to be 1941 based on stamp on back of art. This daily was produced for the Associated Newspapers of New York. Heavy cardstock art board size: 13" x 11". Pen and ink.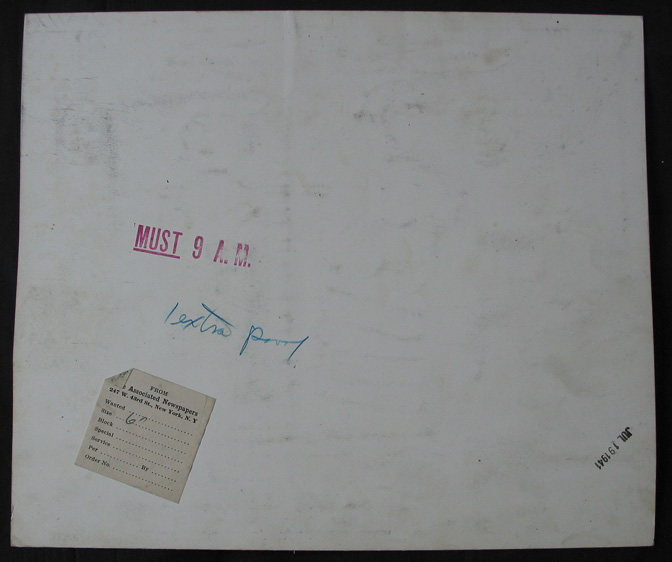 Reverse of Seems Like Yesterday daily panel for October 10, presumably 1941 (see the daily panel pictured earlier). The year is assumed to be 1941 because of the stamp on this side of the art. The stamp is dated July 19, 1941, but the art is dated October 10 with no year.
All art is © by their respective © holders. ComicStripFan.com and entire site © Eric Agena. All Rights Reserved. Unauthorized reproduction, use or publishing in part or in full is prohibited.