ComicStripFan.Com
Salty, by Fran Matera
Fran Matera was envious of Dik Browne's success with the comic strip Hagar the Horrible, and hoped he could duplicate that success with a character of his own creation, Salty. He drew about a month's worth of dailies in the 1980's, but unfortunately the syndicates were not interested.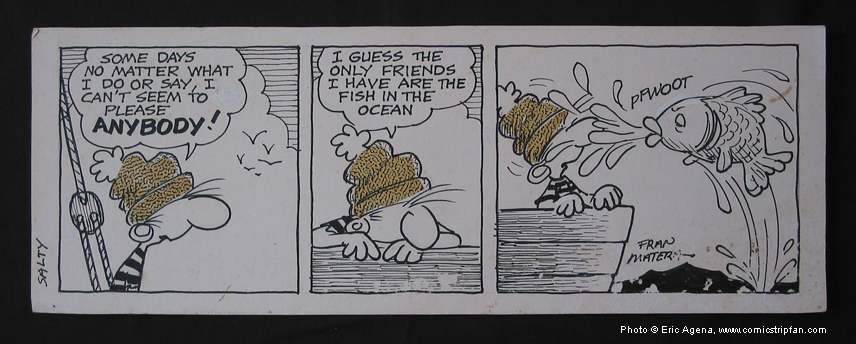 Example of an unpublished Salty daily by Fran Matera. Art paper size: 13" x 4 3/4".
All art is © by their respective © holders. ComicStripFan.com and entire site © Eric Agena. All Rights Reserved. Unauthorized reproduction, use or publishing in part or in full is prohibited.