ComicStripFan.Com
The Sage of Timon, by Fran Matera
The Sage of Timon is another addition to the long list of titles credited to Fran Matera. He teamed up with a newspaper editor to create this locally-run and short-lived newspaper strip. The name "DEMA" combines the names of the two creators, Paul Deagan (the editor) and Fran Matera. They failed to sell the title to a syndicate, however, so they gave it up after a short run.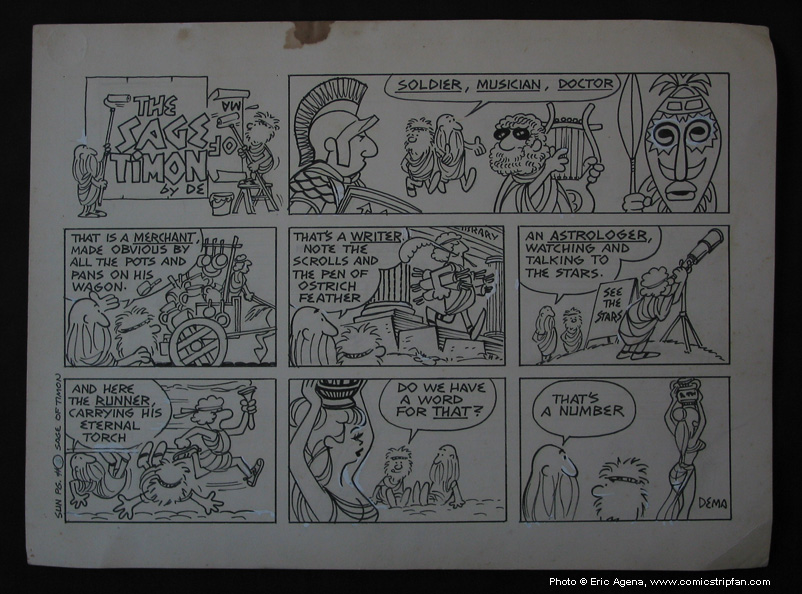 Example of The Sage of Timon Sunday by "DEMA" (Fran Matera and Paul Deagan), date and year unknown. Art paper size: 15" x 11".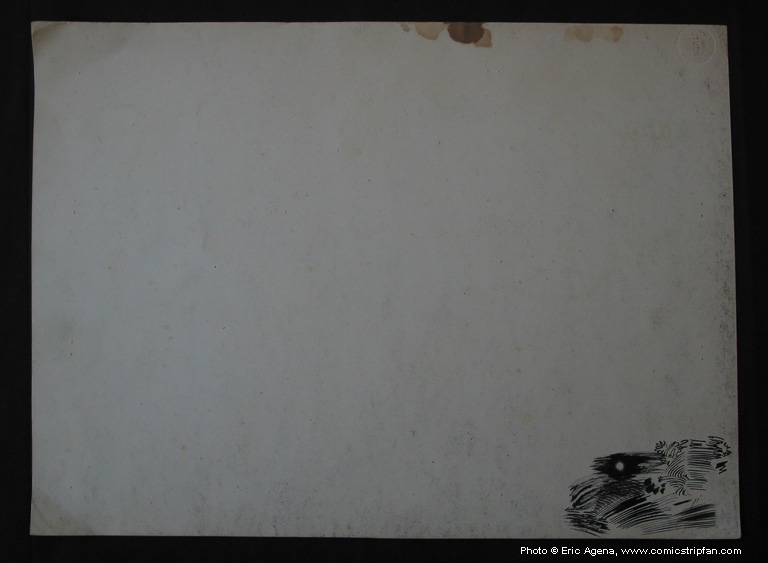 Reverse of The Sage of Timon Sunday. It appears Fran practiced some cross-hatching in the lower right corner.
All art is © by their respective © holders. ComicStripFan.com and entire site © Eric Agena. All Rights Reserved. Unauthorized reproduction, use or publishing in part or in full is prohibited.