ComicStripFan.Com
Rugrats - 2000 strips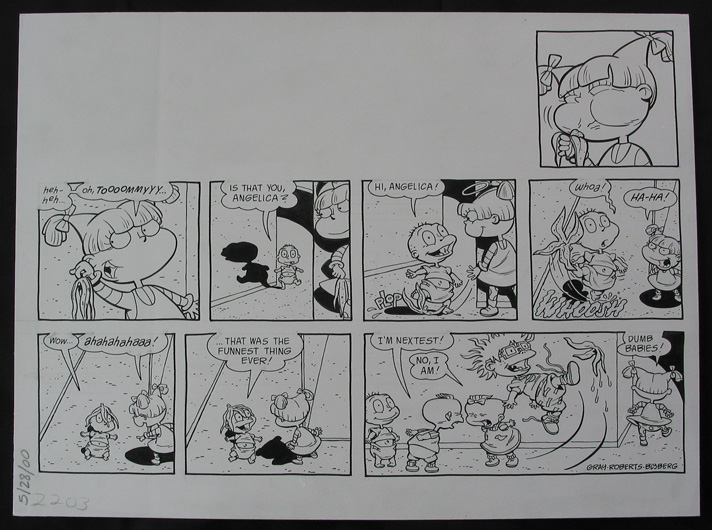 Example of Rugrats Sunday, May 28, 2000. Written by Scott Gray, penciled by Scott Roberts, and inked by Will Blyberg.
Click here to return to the Rugrats main gallery page.
For more information on the now-defunct "Rugrats" strip, visit the link below:

All art is © by their respective © holders. ComicStripFan.com and entire site © Eric Agena. All Rights Reserved. Unauthorized reproduction, use or publishing in part or in full is prohibited.