ComicStripFan.Com
Room and Board, by Gene Ahern
Gene Ahern created one of the American comic strips most enduring characters - Major Amos Hoople, the star of the once extremely popular daily panel Our Boarding House.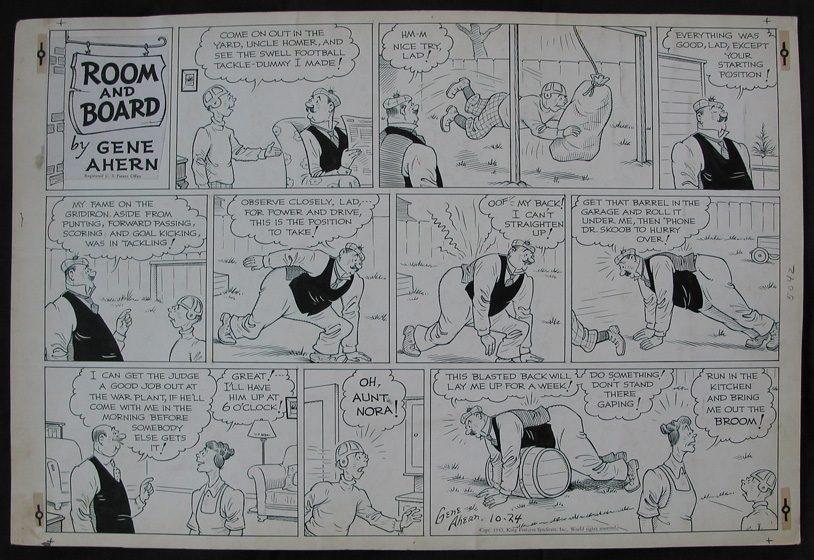 Example of Room and Board Sunday by Gene Ahern, October 24, 1943. Copyright King Features Syndicate, Inc.
All art is © by their respective © holders. ComicStripFan.com and entire site © Eric Agena. All Rights Reserved. Unauthorized reproduction, use or publishing in part or in full is prohibited.