ComicStripFan.Com
Pluribus, by Bill Rechin
Strip run: 1971-1973
Bill Rechin is also the cartoonist for the comic strip Crock.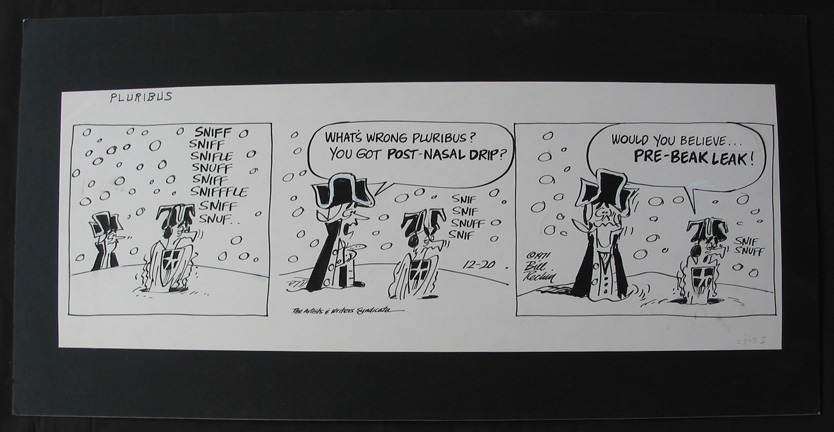 Example of Pluribus daily by Bill Rechin, December 20, 1971. Copyright The Artists & Writers Syndicate. Art board size: 18 1/4" x 7", mounted on black mat board by a previous owner. Pen and ink.
All art is © by their respective © holders. ComicStripFan.com and entire site © Eric Agena. All Rights Reserved. Unauthorized reproduction, use or publishing in part or in full is prohibited.