ComicStripFan.Com
Out Our Way, by J. R. Williams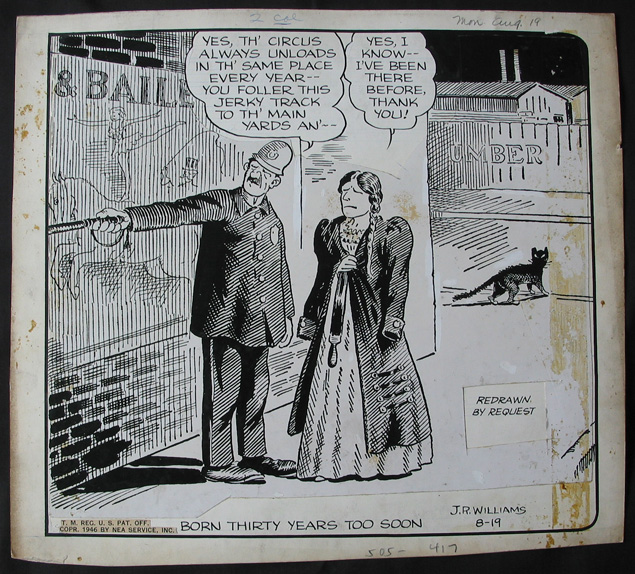 Example of Out Our Way daily panel by J. R. Williams, August 19, 1946. Copyright NEA Service, Inc. This is a strange piece. It appears that the majority of the panel is a stat, with the caption and borders being original, including the continuation of the stat to the borders. The signature may be real, however.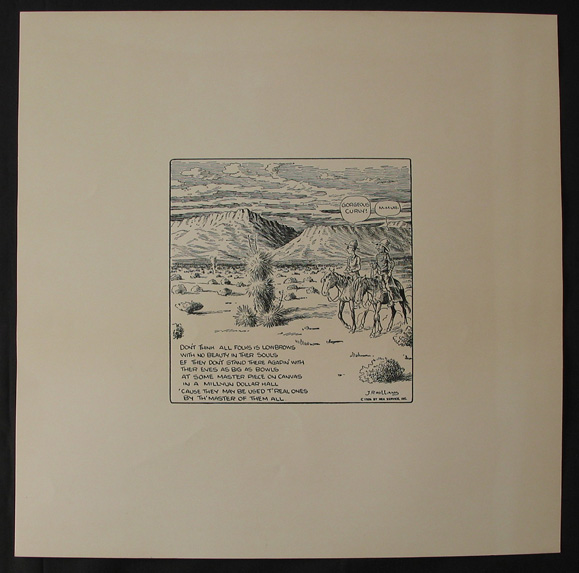 Great print of an Out Our Way daily panel from 1926.
All art is © by their respective © holders. ComicStripFan.com and entire site © Eric Agena. All Rights Reserved. Unauthorized reproduction, use or publishing in part or in full is prohibited.