ComicStripFan.Com
Out of the Gene Pool, by Matt Janz
Strip run: 2002 - Present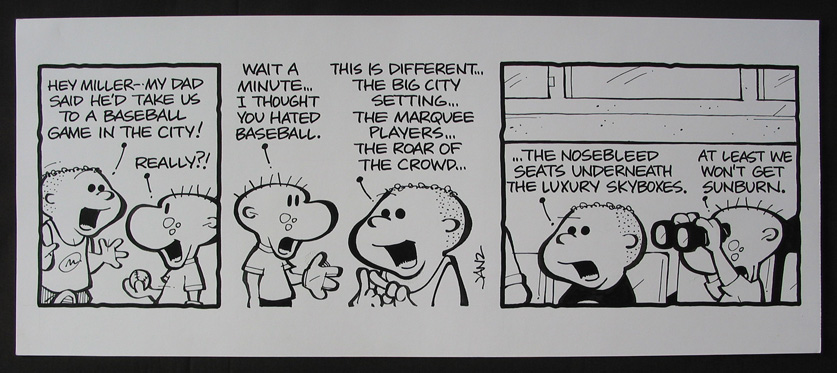 Example of Out of the Gene Pool daily by Matt Janz, August 20, 2002. Copyright Matt Janz, distributed by the Washington Post Writers Group. Art paper size: 17" x 7". Pen and ink on paper. In September of 2004, Bethel AME Church, in Carlisle, Pennsylvania, solicited a number of cartoonists for donations of original strips and drawings to raise funds toward the renovation of the church's administration office and towards funding an after school youth program. This is one of the pieces from that auction.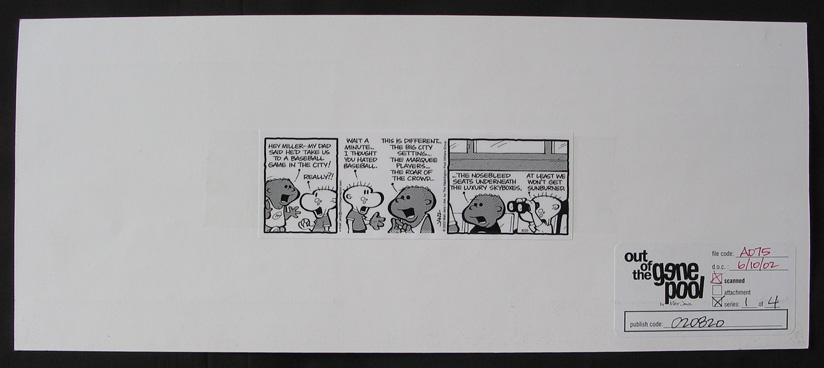 Reverse of Out of the Gene Pool daily for August 20, 2002 (see the daily pictured earlier).
Check out Out of the Gene Pool online by clicking here.
All art is © by their respective © holders. ComicStripFan.com and entire site © Eric Agena. All Rights Reserved. Unauthorized reproduction, use or publishing in part or in full is prohibited.