ComicStripFan.Com
Oh Teacher, by Wayne Campbell
Wayne Campbell was a cartoonist for Stars & Stripes and Yanks magazines during World War II and went on to create several popular single panel cartoons such as Maude and Oh Teacher in the 1950's and 1960's.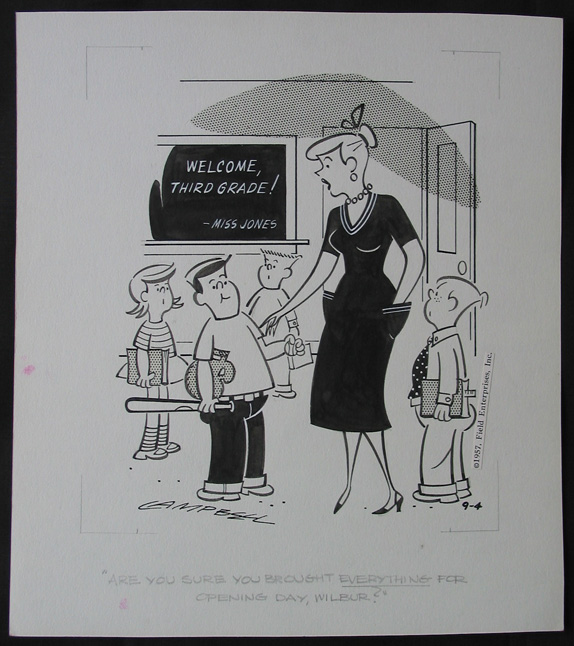 Example of Oh Teacher daily panel by Wayne Campbell, September 4, 1957. Copyright Field Enterprises, Inc.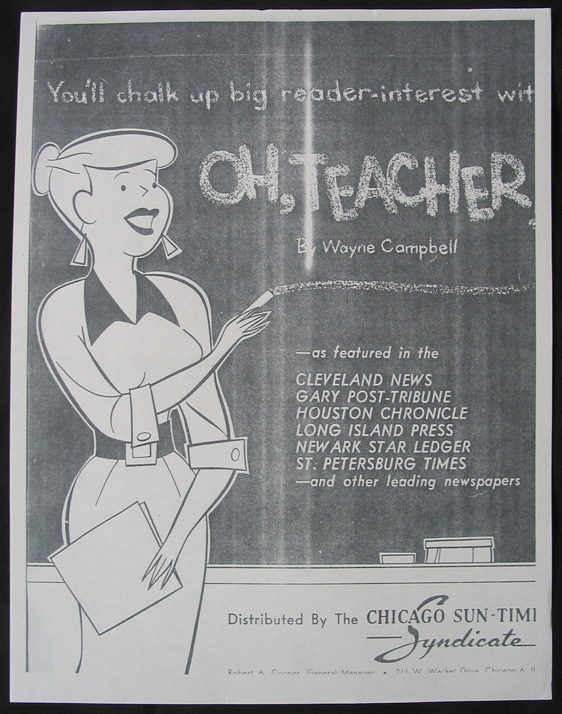 Xerox copy of Oh Teacher promotional ad.
Also check out Maude, another single panel cartoon by Wayne Campbell.
All art is © by their respective © holders. ComicStripFan.com and entire site © Eric Agena. All Rights Reserved. Unauthorized reproduction, use or publishing in part or in full is prohibited.