ComicStripFan.Com
Napoleon, by Clifford McBride
Napoleon was a strip about a large dog and his master, Uncle Elby, who seemed to face constant misfortune through Napoleon's ill-timed but well-intended actions.
Clifford McBride's Napoleon began as a daily strip in 1932, with Sundays added in 1933. McBride continued until his death in 1951 when Roger Armstrong inherited the strip.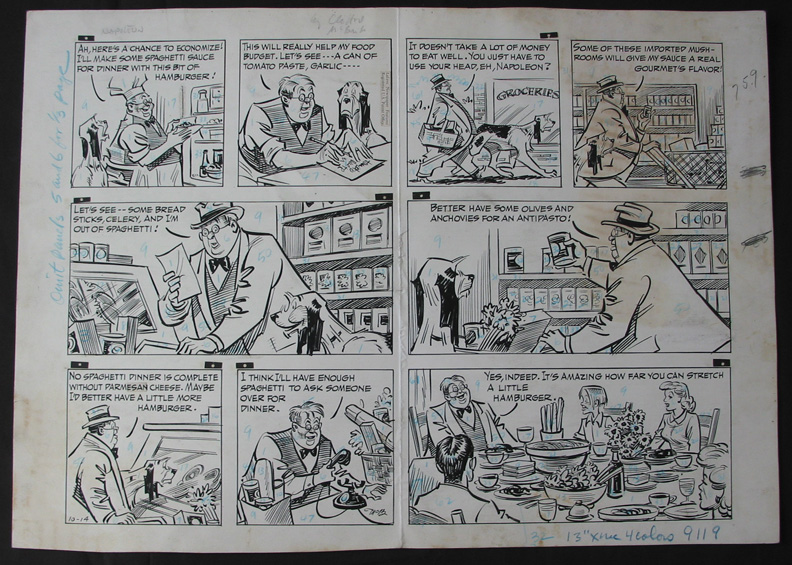 Example of Napoleon Sunday by Clifford McBride, October 14, year unknown but is either 1934, 1945, or 1951 (if anyone knows, please let me know!). Art board size: 19 3/4" x 14". Ink. Copyright Lafave Newspaper Features.

Example of Napoleon daily by Roger Armstrong, August 10, 1953.
All art is © by their respective © holders. ComicStripFan.com and entire site © Eric Agena. All Rights Reserved. Unauthorized reproduction, use or publishing in part or in full is prohibited.