ComicStripFan.Com
Merry Menagerie, by Bob Grant
Strip run: 1947 - 1962
Merry Menagerie by Walt Disney was run as a daily in newspapers and was distributed by King Features Syndicate. It was drawn by Bob Grant, one of the classic Disney artists, who mainly worked on Disney comics for the daily press. From 1939 to 1940 he drew the Pluto Sunday page. He later took on the Little Hiawatha Sunday comic. From 1947 to 1962, he drew the Merry Menagerie cartoon series.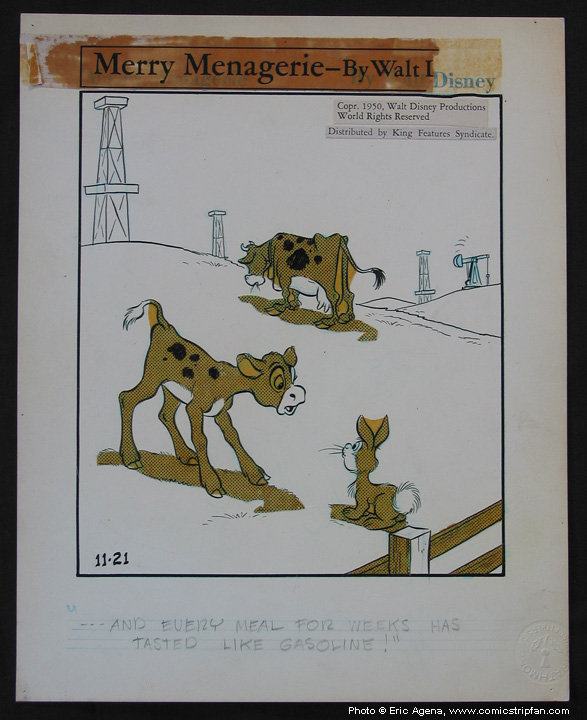 Example of Merry Menagerie daily panel by Bob Grant, November 21, 1950. Copyright Walt Disney Productions, distributed by King Features Syndicate, Inc. Caption reads, "...and every meal for weeks has tasted like gasoline!"
All art is © by their respective © holders. ComicStripFan.com and entire site © Eric Agena. All Rights Reserved. Unauthorized reproduction, use or publishing in part or in full is prohibited.