ComicStripFan.Com
The Lively Ones, by Linda and Jerry Walter
In addition to The Lively Ones (1965-1966), the husband-wife team of Linda and Jerry Walter created Susie Q. Smith (1945-1959) and Jellybean Jones (1946-1949).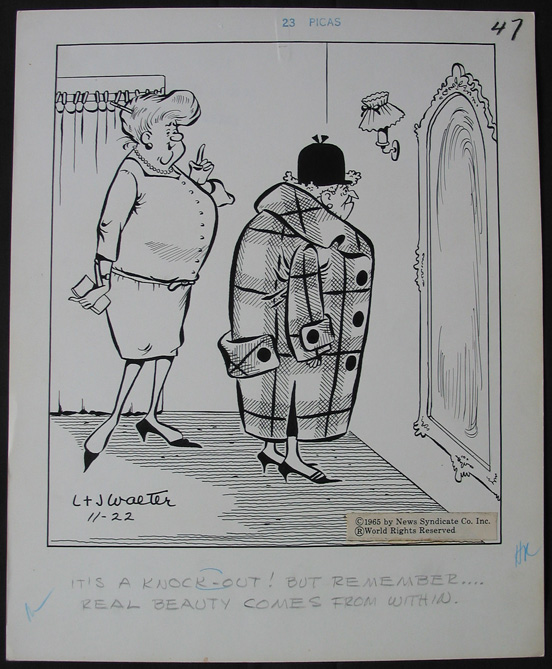 Example of The Lively Ones daily by Linda and Jerry Walter, November 22, 1965. Copyright News Syndicate Co., Inc. Drawing paper size: 9 1/2" x 11 3/4". Pen and ink.
All art is © by their respective © holders. ComicStripFan.com and entire site © Eric Agena. All Rights Reserved. Unauthorized reproduction, use or publishing in part or in full is prohibited.