ComicStripFan.Com
Liberty Meadows, by Frank Cho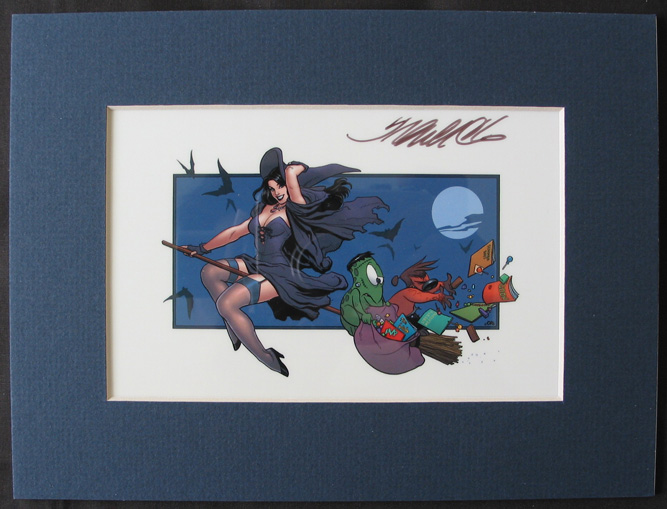 Signed Liberty Meadows limited edition laser cel by Frank Cho. Beautiful rendition of Brandy as a witch. The cel is clean; there is glare and a reflection showing in the photo. I was asked an interesting question; "What's a laser cel?" Here's the definition, straight from the manufacturer: "Laser cels are a unique presentation of collectible art, taken from comics, animation and more. Printed on specially treated Mylar, an industrial grade transparent material that is UV and moisture resistant, Laser Cel prints will not warp, chip or fade like acetate or paper prints. They are pre-matted with acid free mat board for a handsome presentation that will be a welcome addition to any office or living room, as well as your collector's shelf."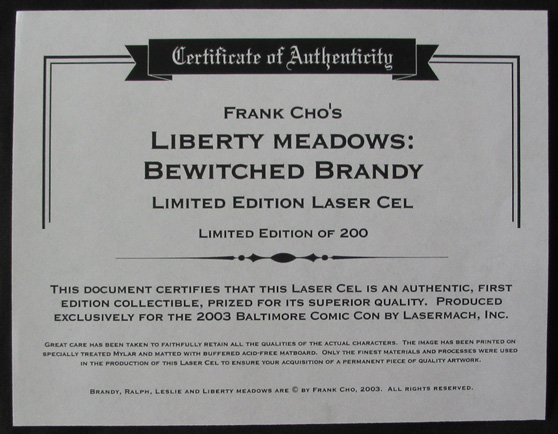 Certificate of Authenticity for the cel pictured earlier.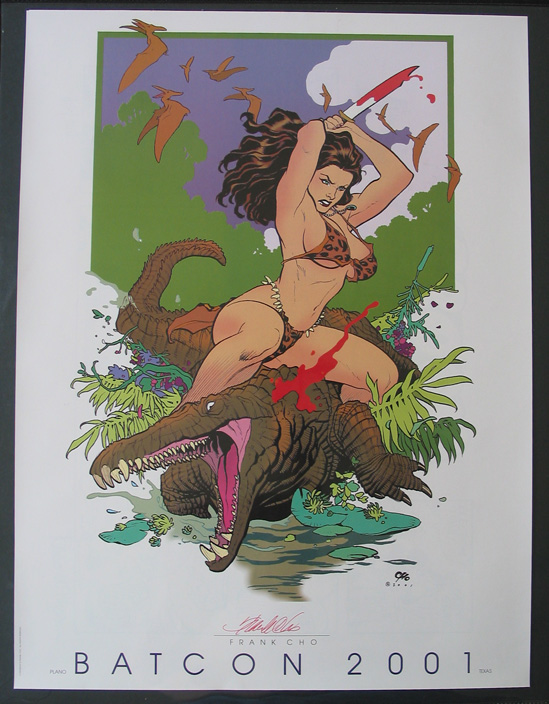 Signed poster from Batcon 2001 by Frank Cho. Poster size: 18" x 24". Frank is one of the best when it comes to rendering women.
Go see Liberty Meadows and more of Frank's work online by clicking on the link below!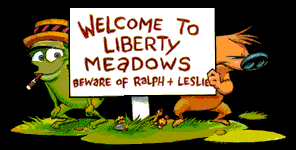 All art is © by their respective © holders. ComicStripFan.com and entire site © Eric Agena. All Rights Reserved. Unauthorized reproduction, use or publishing in part or in full is prohibited.