ComicStripFan.Com
Hazel, by Ted Key
Strip run: 1969 - Present
Hazel debuted in the Saturday Evening Post in 1943 with sole distribution rights from its creator, California-born artist and author Ted Key. It quickly became the most successful magazine cartoon of that time, enjoying a readership of over 29 million readers. The loveable live-in maid also became a star of television with a small-screen adaptation of the strip airing from 1961 through 1966, starring Shirley Booth as the title character. The print run of Hazel continued until the end of the post in 1969, after which it was picked up by King Features where it remains to this day.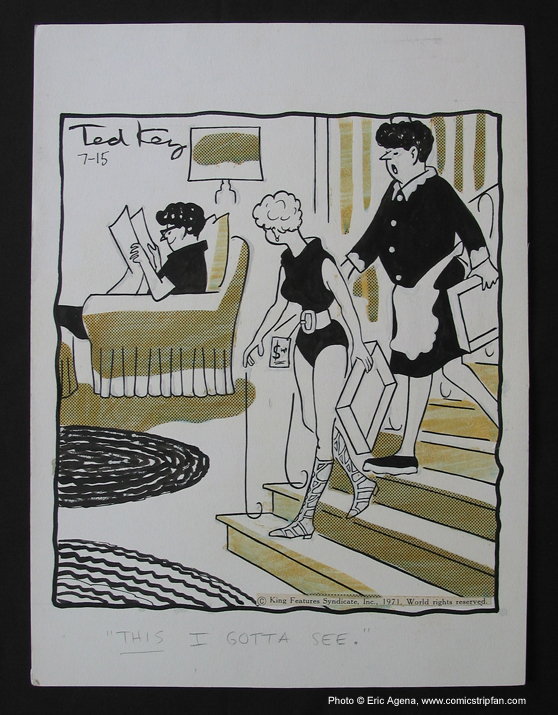 Example of Hazel daily panel by Ted Key, July 15, 1971. Copyright King Features Syndicate, Inc. Image area approximately 8" x 9".
All art is © by their respective © holders. ComicStripFan.com and entire site © Eric Agena. All Rights Reserved. Unauthorized reproduction, use or publishing in part or in full is prohibited.