ComicStripFan.Com
The Gumps, by Sidney Smith
Strip run: 1917 - 1959
Sydney Smith created The Gumps in 1917 and continued it until his death in 1935; Gus Edson took over in that year.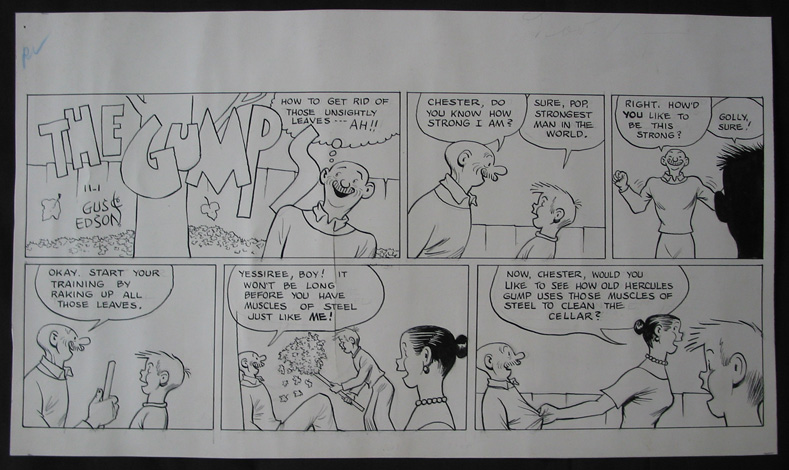 Example of The Gumps Sunday by Gus Edson, November 11, 1964. Heavyweight paper size: 14" x 8", image size: 13 1/2" x 6". India ink. The date "11-1" is written in the first panel; the year is written on the back and may be incorrect, for references indicate that The Gumps ended its run in 1959. It is possible that Edson attempted to revive the comic strip in the 1960s and that this is an unpublished original. This episode features Andy and Min Gump with their son Chester, lead characters of the strip. There is minor creasing, a razor cut is in two panels and has been reinforced with paper tape on the back.
All art is © by their respective © holders. ComicStripFan.com and entire site © Eric Agena. All Rights Reserved. Unauthorized reproduction, use or publishing in part or in full is prohibited.