ComicStripFan.Com
Ginger, by Orla Getterman
Strip run: 1959 - 1977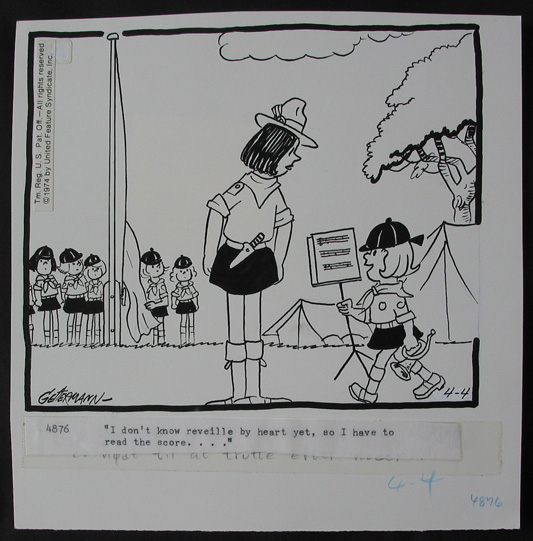 Example of Ginger daily panel by Orla Getterman, April 4, 1974. Copyright United Feature Syndicate, Inc. Drawing paper size: 7 1/4" x 7 1/4". Pen and ink.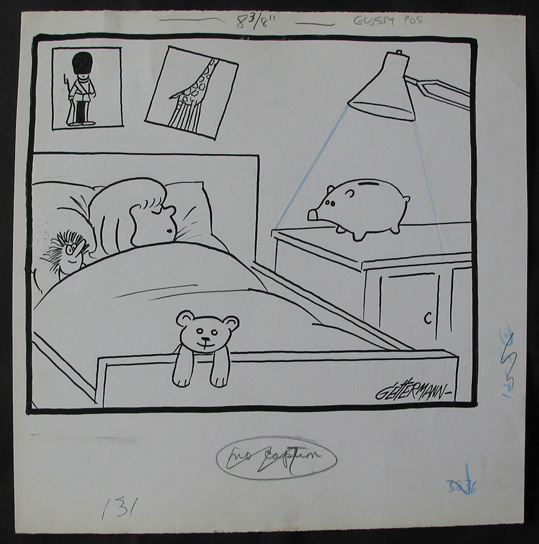 Unknown daily panel by Orla Getterman. It appears that it could be a Ginger panel, as the girl in the bed looks much like Ginger. However, there is no caption and I don't really see a joke here. There also isn't any syndication label nor date shown, so this might not have been published. If anyone knows anything about this panel, please let me know!
All art is © by their respective © holders. ComicStripFan.com and entire site © Eric Agena. All Rights Reserved. Unauthorized reproduction, use or publishing in part or in full is prohibited.