ComicStripFan.Com
For Better Or For Worse, by Lynn Johnston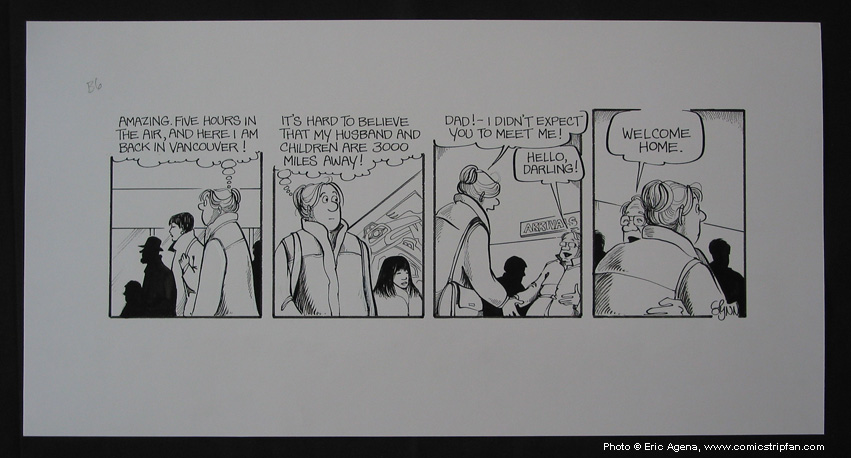 Example of For Better Or For Worse daily by Lynn Johnston, date of publication unknown.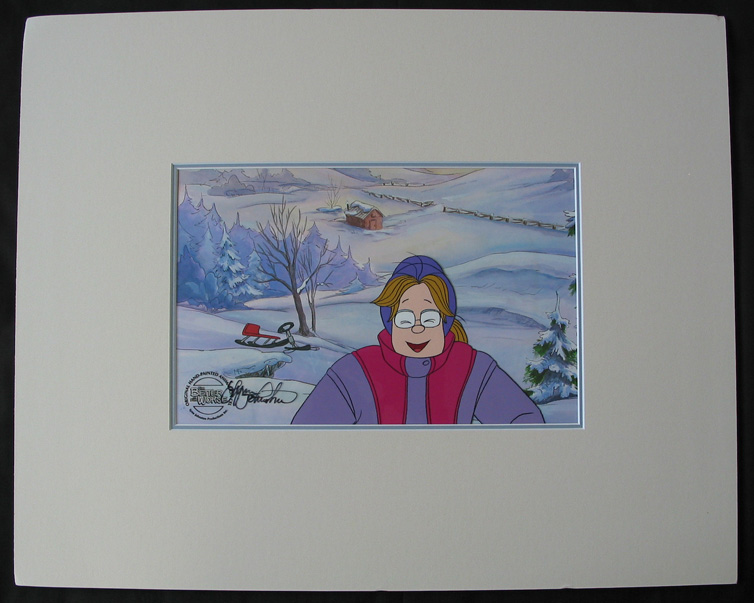 Signed For Better or For Worse original hand-painted production cel used in the creation of a TV special, signed by Lynn Johnston. Cell size: 10" x 7", mat size: 15" x 18". This was donated by Lynn to a charity event on eBay, and I was the fortunate winner of the auction. This particular piece is entitled "Elizabeth had a Great Ride", and had an original list price of $250. The item was donated by the artist and Canadian cartoonist Lynn Johnston for the Police Unity Tour (PUT). The PUT is a 250 mile bike ride that will take place in May 2005. Over 400 state, local and federal law enforcement agents will participate in this fundraising ride for the National Police Memorial in Washington DC. Lynn generously donated the cell herself to auction off as a way to help raise money, and I was the fortunate winner of that auction.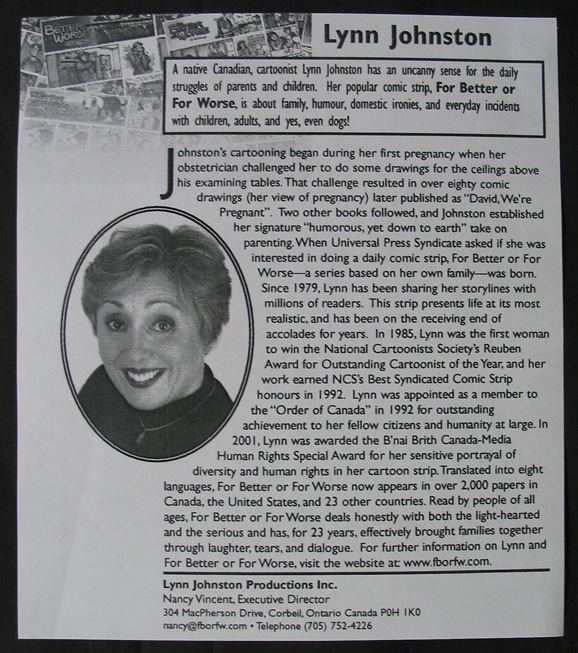 An information sheet about Lynn Johnston accompanying the animation cel pictured above.
Go and visit the For Better or For Worse website by clicking the link below!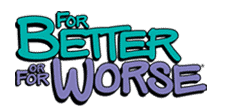 All art is © by their respective © holders. ComicStripFan.com and entire site © Eric Agena. All Rights Reserved. Unauthorized reproduction, use or publishing in part or in full is prohibited.